You say Goodbye, I say Hello
By Kristen Aschenbrenner
2 years ago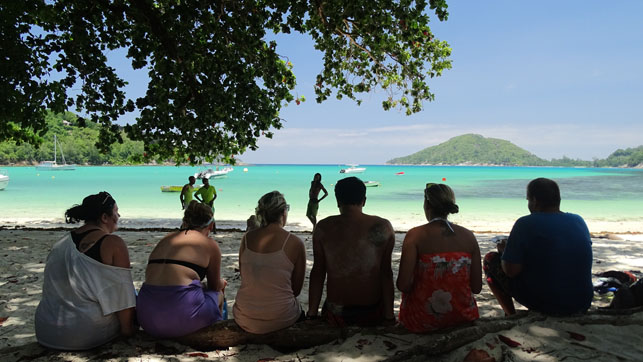 Well folks, we've reached that time again. A new month means new people (yay!) and saying goodbye to people we've grown close to. Luckily for us, we only had to say goodbye to one person – but I gotta say… it was a hard one. It was an abrupt and emotional morning, following a wonderful weekend full of laughs and great memories.
Christo Kelly had a knack for bringing people together, and I am certain that the last two months wouldn't have been the same without him. We have been so lucky to have such a quality group of volunteers, where everyone seems to get along so well. I've grown close to everyone here, and I know that Christo played such a big part in bringing us all together.
Travelling has always been such an important part of my life, and even more so over the past few years. My favourite part about it is also my least favourite. The people. I have met some of the most incredible, life altering, wonderful souls in my travels. People that if we were in the same city, I know I would see on a regular basis. People that have changed my outlook and made me appreciate different aspects of the world around me. People that have truly helped me grow.
The hardest part about travelling is saying goodbye to these people and never knowing, but always hoping, that life will manage to bring you together again.
So, as hard as it has been to see Christo off, I have nothing but appreciation and happiness that we were able to become friends over the last two months. I hope that we meet again soon.
But, with the sad part came the good part! We have 7 new people on base that I can't wait to become just as close with.
On that note – So long Christo. We miss you already!
GVI on Instagram
Sorry:

- Instagram feed not found.