The start of a 4 week journey in the Vet program
By Sam Burton
3 years ago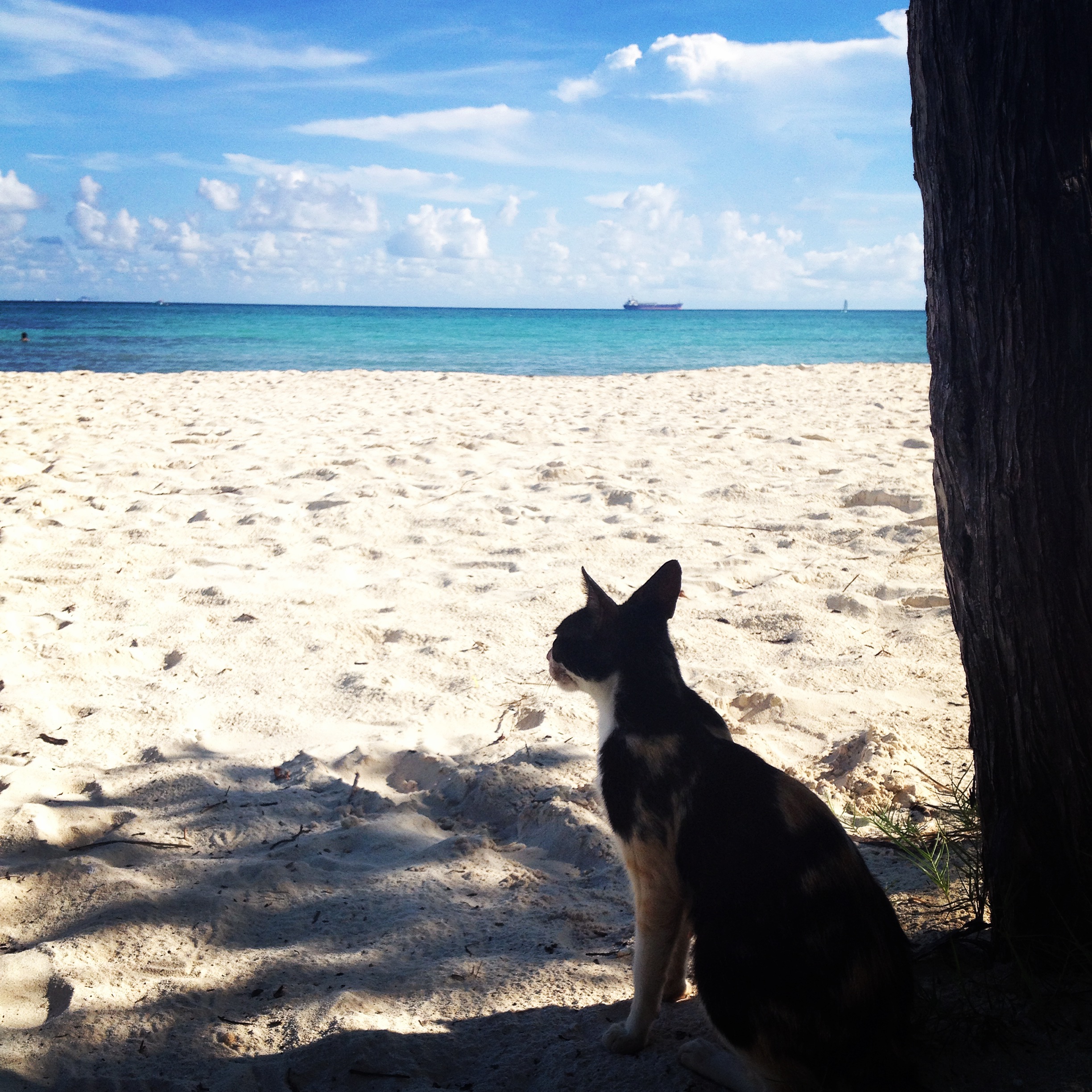 I started at the GVI house just under two weeks ago and it has been an absolute whirlwind of experiences from the start. I was lucky enough to time my flight to get in to Cancun an hour before the GVI airport pickup was due to come. After wandering around for a little bit all the new GVI volunteers seemed to find each other (the giant packs were a give away).
We were then met by the GVI team and made our way to Playa Del Carmen. After showering and letting our families know we were safe we decided to go out for dinner. Less than half a block away we found a fantastic little Mexican restaurant. Everything was delicious and cheap and the staff were absolutely lovely.
After a food-coma-sleep we were met by the GVI country field staff; and made our way to the apartment where we were going to be staying for the length of out volunteering/internship. We were then taken on a tour of the local area, this included what buses to take, how to get to the shops, beach and Laundromat (all the essentials).
That night we decided to head out on the town with a few of the local staff from the Coco's cat project. They took us out to this fantastic Salsa club on 5th Av who run free salsa lessons every night of the week except Mondays and Wednesday. It was so much fun! There was a Cuban band and we managed not to hurt anyone with our horrible dance moves.
Working at Coco's has been a real eye opener. The team's great; they are very flexible on what you're allowed to do as much as you feel comfortable with. They teach you things if you are keen to learn but do not push if you don't feel comfortable.
I have been lucky enough to come at a time where they have had a range of different surgeries on. There has been an eye removal, leg and ear amputations as well as they standard spay and neuter surgeries that Coco primarily offer to disadvantaged locals and street animals.
My favourite day on the project so far has been going to a free desexing campaign in the outskirts of Cancun. The campaign consisted of a team of around 50 Vets and Volunteers; the 'clinic' was two houses that had been rented out for the 2 days. Unfortunately I could only go for one of the days but in that day we managed to de-sex 105 animals! It was great to be able to work with such a large team and have everything go so well. It gave us a chance to meet the locals and hear their stories about how they came to own their dog or cat. Hearing their stories and seeing them with their animals made me realise how much these people care.
I'm looking forward to the next two weeks that I have here and hope to keep learning and experiencing new things with the great team here.