By Leonie Pascua - Staff Intern
3 years ago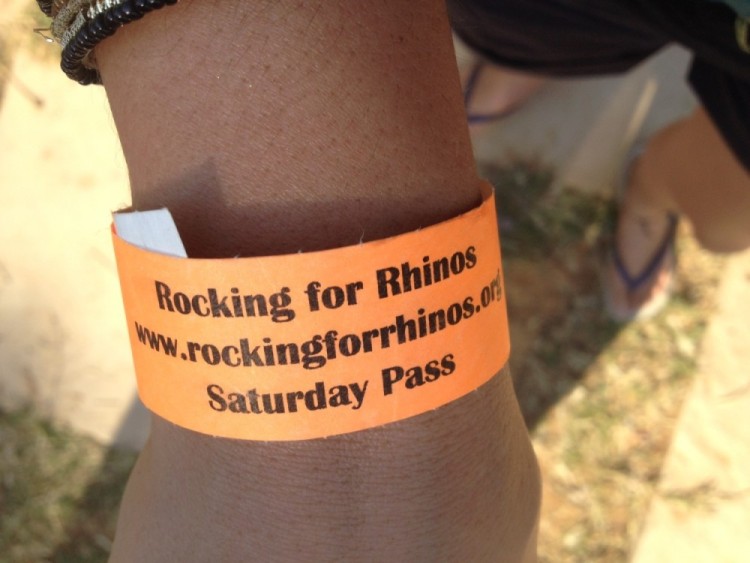 Rocking for Rhinos festival 2014
After a big day of tests for the new volunteers we set out to join the rocking for rhino's festival were we could show our support, raise money and awareness of anti rhino poaching! By buying merchandise and start 'rocking' for the rhinos till the sun comes up with the help of many South African bands. On a game estate in the shadows on the Drakenbergs Mountains, the festival had its space to hold many different stalls from local people to amazing food! The Pizza cone was a hit by many GVI members! With the afternoon sun, slushies were a must to have. Jumping slide for the kids with some exceptions of course! Two big stages for the bands to play while we sat on top of the hill watching as the sun went down. Many laughs where to be had sitting on the grass listening to the music, it was great to have one night off to let our hair down from a busy week of work. Sitting on top of the hill was the perfect place to all hill roll down to where the music was! Once the sun went down there were fire dancers and lights to kick off the 'rocking' mood so everyone come together to dance particularly for the band The Kiffness that were the main stars for the night. The night had to come to an end as staff still had to get up early the next morning for research drive that has to be done everyday. It was an amazing night/experience to be had with such great group of people. Bring on next year!
Subscribe to our Blog
GVI on Instagram
Sorry:

- Instagram feed not found.
GVI on Facebook