Read All About It
This week Precious Speak Out released its first edition of their newspaper.

 

Students from Standard 5, 6 and 7 have been working tyrelessly for the last few weeks to get the articles ready for printing.

 

The topics covered this week include; Rihanna, Chelsea F.C., Mexican Food and the new constitution of Kenya.

 

We have also added a puzzle page and a cartoon page with quotes such as;
"Mercy, why do you bury your money,
 

have you not heard of banks?"
"It's not about money, I want my soil to be rich!"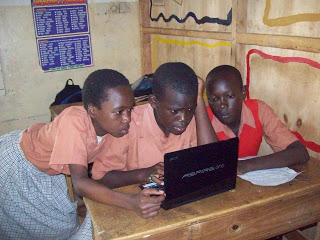 The day the newspaper was released the children were so excited to see their work in print!

 

They each got a copy to take home to show their parents and they were very proud of themselves.

 

We also put a copy in the staffroom for the teachers to read and one laminated copy in the corridor for students to read and then return.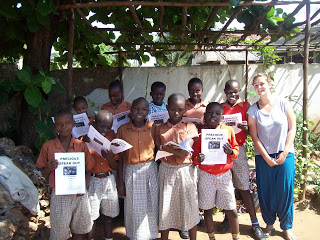 The next issue is highly anticipated already, with many children wanting to have a go at writing their own article.

 

Hopefully it will be bigger and better!
By Natasha Richardson
Staff Volunteer
Subscribe to our Blog
GVI on Instagram
Sorry:

- Instagram feed not found.
GVI on Facebook