From a publishing house to the rainforest
By Michael Bowden
3 years ago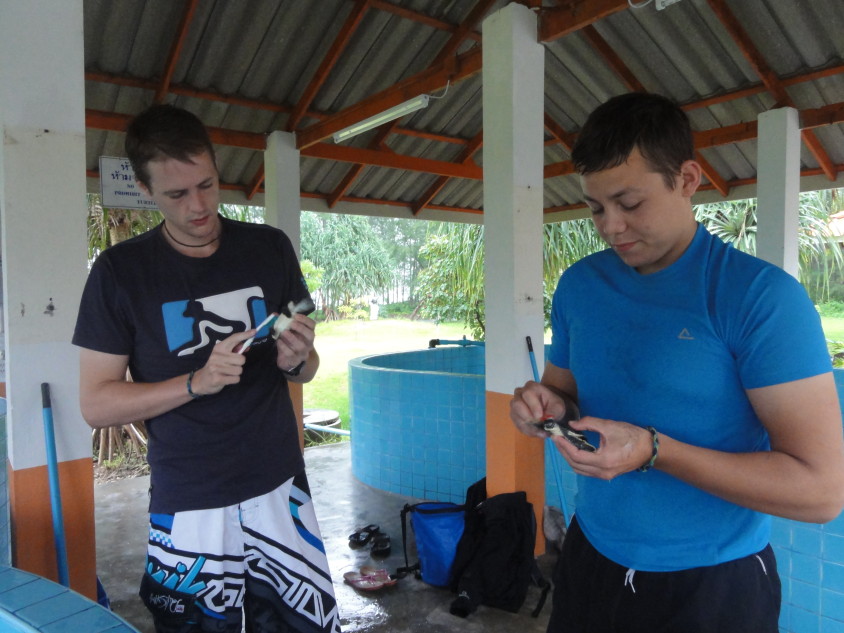 Abseiling down a rain-soaked mudslide while mosquitoes and the sweat conjured only by the tropics compete equally to distort my vision, ducking under a Giant Wood Spider (bigger than my hand) that had stretched it web across our path, passing through rare patches of light that make it through the thick jungle canopy while the piercing, primeval whine of cicadas cuts through flesh and bone…
I smiled at it. I smiled at the absurdity of it. A month ago what I called 'work' involved staring at a computer screen looking for two or three barely noticeable typos in a 60 page document. Now, this was my work. This was the first day of the third week of my six-month Coastal Marine Expedition in Phang Nga and a huge, bemused grin spread across my face.
I could list all the positive reasons why anyone and everyone considering this placement should fill in the form and buy a plane ticket, but it would take up too much space for a small blog post. So instead I'll focus on the negatives. You can't be adverse to early starts. And you will ruin the clothes you bring with you. That's about it. If you can accept these two conditionals then you're perfectly suited to come to the Andaman coast and experience all that GVI has to offer. Whether it's conducting bio-diversity surveys in Thai Mueang rainforest, scrubbing week-old turtles or keeping postcard beaches as clean as they deserve to be, your time here will be spent doing work that doesn't feel like work, gaining experiences only a lucky few ever manage to amass and providing a verifiable benefit to the projects that GVI supports.
And if all that gets too taxing, you can always relax at the weekend with a few beers by some of the best beaches in the world. Because everybody needs a little down time…
Michael Bowden – 6 month conservation project volunteer
Subscribe to our Blog
GVI on Instagram
Sorry:

- Instagram feed not found.
GVI on Facebook