If I had to pick 3 of the best moments...
By Hanna Goransson
3 years ago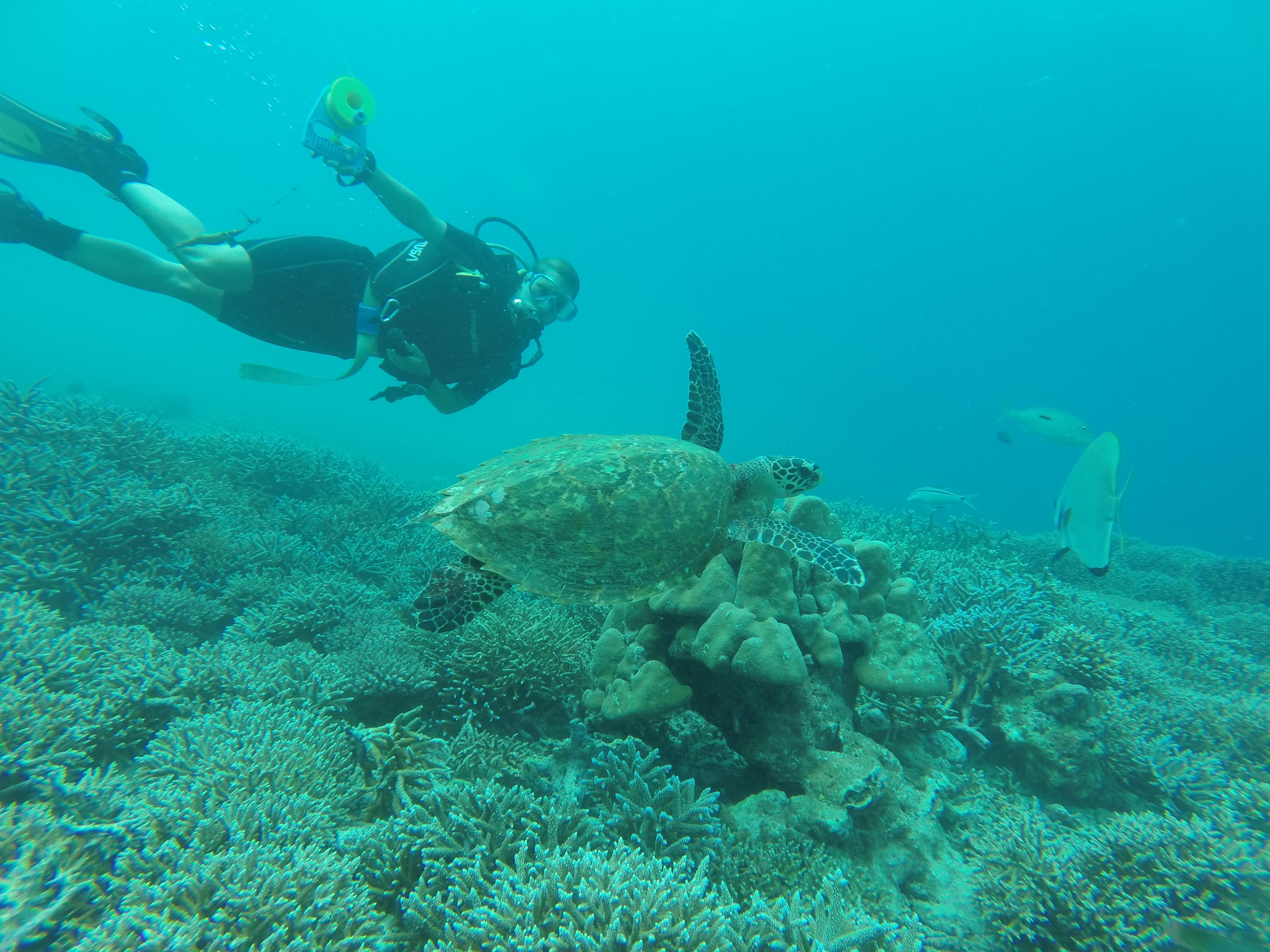 As it is with everything in life, even this adventure has an end and it's now my turn to say goodbye to this beautiful place. It's been four busy weeks and my three highlights are;
First, Regata: I was so lucky, and without knowing it, to come here just in time for the yearly Regata. It was my first weekend here and all the noobies and oldies plus the staff members went to Beau Vallon for partying, dancing, and just having really fun.
My second highlight is my trip to Bird Island. I went there together with five other volunteers. It's kind of expensive to go there, you buy a ticket that includes your flight, bungalows, and food, but it's so worth it! We spent the days snorkelling with green turtles and they weren't afraid of us so we could get really close and take a lot of pictures. There are also around 50 tortoises on the island; they are really big but so friendly. I could have spent hours just sitting and cuddling with them.
And last but not least, number 3, the opportunity to dive every work day. And since we get a lot of knowledge while we are here the dives get even more fun. It's much more fun to dive when you actually know what you looking at.  And also the fact that you just not doing fun dive, you actually are a part of a project and get to help out with the surveys. I liked that a lot and that's probably the part I'm going to miss the most when I'm back home in cold Sweden.