An older gentleman learns to be young again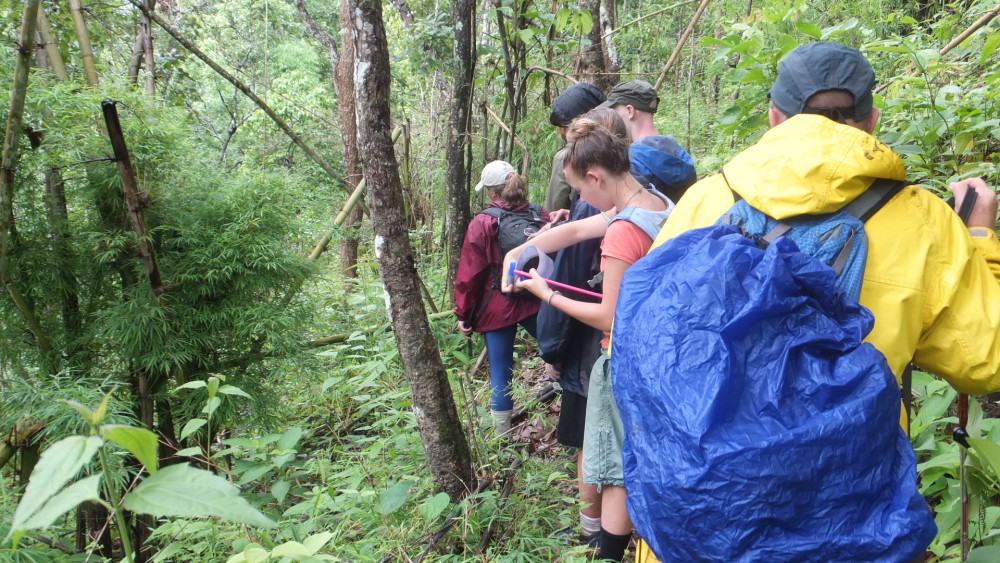 My 22 hour flight from the USA ended with my bag, backpack, and myself crowded into a 3 wheel motorized Thai taxi-of-sorts called a Tuk Tuk, in Chiang Mai. I have successfully passed through Bangkok and all its hustle and bustle.
I find myself in a smaller town, quiet for now—but I see the merchants setting up shop for the night market.
Tomorrow I meet many of the GVI staff and volunteers (like myself) and look forward to our 5 hour drive into the foothills and mountains where our base and village of Huay Pakoot.
We are here, volunteers with diverse backgrounds and countries of origin, anxious to meet our first elephants in the wild. A good day of information discussions from the staff, and my initial impression of Asian Elephants has taken a new perspective. My friends at GVI and the villagers of Huay Pakoot demonstrate together a commitment to Asian Elephant Research, environmental diversity of the forests and joint community work to protect the remaining forests in Thailand. The elephants of Asia have less than 20% of natural forested mountain sides to wander in today — I am beginning to understand more today of the importance of GVI's mission.
I have been in Thailand 5 days, and today our group of 6 are hiking into the forest hills to check on one of the herds (social groups). Each of the elephants has an assigned villager who looks after the elephants. These gentle beasts live in the forest, and the bamboo bell on the elephant greets us as we approach our first elephant, Sah Jah.
We have bananas, and Sah Jah is quick to greet us, reaching out with her trunk and inspecting everyone in the groups. There is a gurgling sound of welcome and our supply of bananas have made Sah Jah happy.
The elephants now wander about in the forest with their mahout (village caretaker), and I can see they like bamboo leaves, tree bark, and grasses. We follow the trail left behind by Sah Jah and it's pretty much a hike into and up into the forested hill sides.
At the end of the day I recount the day's sights: spiders in their webs glistening with dew, a green baby pit viper snake, a health check on the elephants to see if there are any medical concerns, lots of vigorous hiking, lunch in the forest with eggs and noodles cooked in bamboo troughs, and that long awaited cold refreshing shower. And it IS cold, but refreshing.
I am off on another hike tomorrow to see 3 baby elephants.