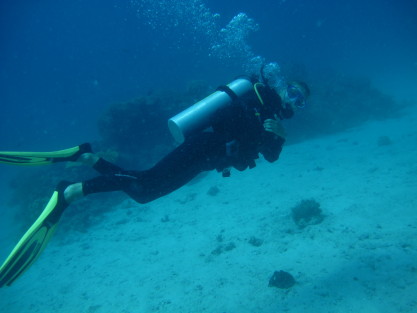 It has been a busy 2 weeks for all the new marine research and conservation volunteers at GVI's Tovuto base. Everyone is (hopefully) settling in well and enjoying their time on base (despite the lack of certain luxuries such as hot showers). After a full-on 2 weeks we are now all certified Advanced Open Water divers and have begun learning to identify the target benthic, invertebrate, and fish species underwater. Learning the species is challenging but a lot of fun. The 4 interns have been assigned specific intern duties, had meetings with our mentors and are busy studying the target fish species so we can begin surveying underwater. We will be starting our Rescue Diver Course in the next few weeks, which we are all pretty excited about. So far we have seen some amazing things sharks, turtles, pipefish, and rays. I am looking forward to seeing what else we will discover in the weeks ahead.
Subscribe to our Blog
GVI on Instagram
Sorry:

- Instagram feed not found.
GVI on Facebook