A new home for GVI Chiang Mai
By Heather Gilbert
2 years ago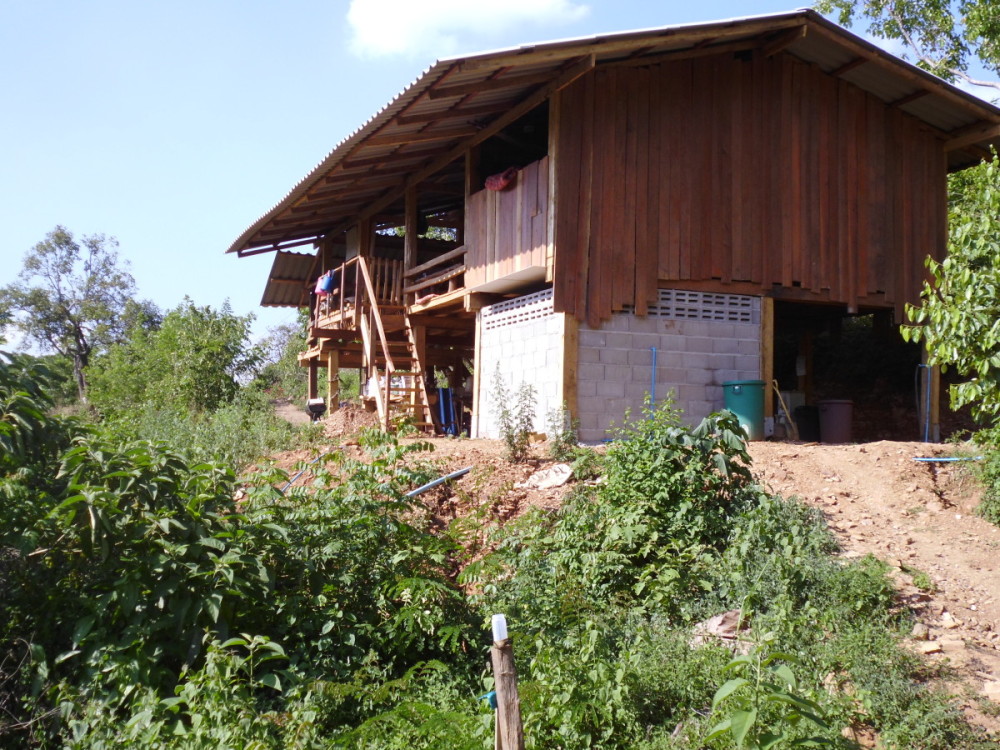 Volunteers at GVI Chiang Mai are lucky enough to stay with local families for the duration of their stay. Each volunteer gets their own room in a homestay, and it gives them an amazing opportunity to learn about the local culture and customs of the Karen people we work so closely with. As well as having their own space and time to bond with their families, it is important that volunteers have a communal space where they can get to know each other. To this end, GVI Chiang Mai has a central hub, known as base hut, where volunteers and staff can spend time on both work and play. We have had three incarnations of this wonderfully all-purpose building since GVI Chiang Mai started in 2010. The first lasted just a year, while the second, built at the beginning of 2011, gave us four good years of service until it was time to lay it to rest. Huts here in Northern Thailand are traditionally made from bamboo attached to wooden frames. Due to a number of expansions over the past few years, our previous base was a combination of this traditional method and the more modern, and arguably more robust, method using primarily wooden planks. It was decided the new base would employ the lat-ter method, and be designed in such a way to maximise the space for use by our ever-growing number of volunteers. The plot next to our old base was cleared and at the beginning of the Thai New Year (mid-May) work began.
Just two weeks later, it was completed. The speed which the local builders erected the hut was nothing short of remarkable. On one unsuspecting Tuesday, volunteers returned from the morning hike to find all the equipment moved and the old base stripped for usable wood. Why buy new when we can reuse old? Then came the task of where to put everything. It quickly became clear who were the "or-ganisers" and the "makers" in our midst, as we split into groups to sort bookshelves, ar-range storage boxes, build tables and decide where to hang all the posters. One of the big-gest challenges was the office, which now had twice the space in which to store equipment. This extra size has made meetings and presentations a much more enjoyable – and less cramped – affair since we moved. After just a few more days, our new and improved base was fully functioning. If we were to review the base hut now, it could be said it is an excellent all-rounder. It acts as a meeting place, work place, lecture theatre, movie theatre, hang out spot, coffee shop, dining hall and even a games room. But despite its many attributes, what most seem volun-teers love most about the new base is – the breeze!
Subscribe to our Blog
GVI on Instagram
Sorry:

- Instagram feed not found.
GVI on Facebook