New arrival Katie shares her great first experience at ludoteca
Voice from the field,  May 27, 2013 – Katie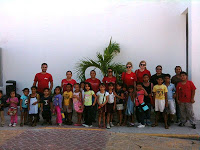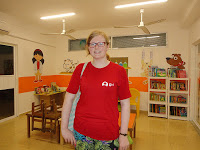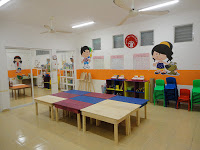 Hey guys, I'm Katie, a new volunteer from Edinburgh and I'll be here at Playa del Carmen for 6 weeks to help in the ludotecas. I arrived on Friday night with Natalie who is only here for 2 weeks. So far I am really loving it, the kids are so sweet and patient when I can't understand them. Tuesday was the best day yet at the ludoteca. We spent the first couple of hours around at the basketball courts and when we came back the kids were told to close their eyes for a surprise. We then led them in and when they opened their eyes they saw that the whole ludoteca had been kitted out with new tables, chairs, art supplies and heaps of toys! They were so excited but still managed to contain their excitement until they'd thanked all the volunteers who had done the work. After that though they ran past us all to go play and were reluctant to leave when their parents came! 
Subscribe to our Blog
GVI on Instagram
Sorry:

- Instagram feed not found.
GVI on Facebook