By Olivia Dann
4 years ago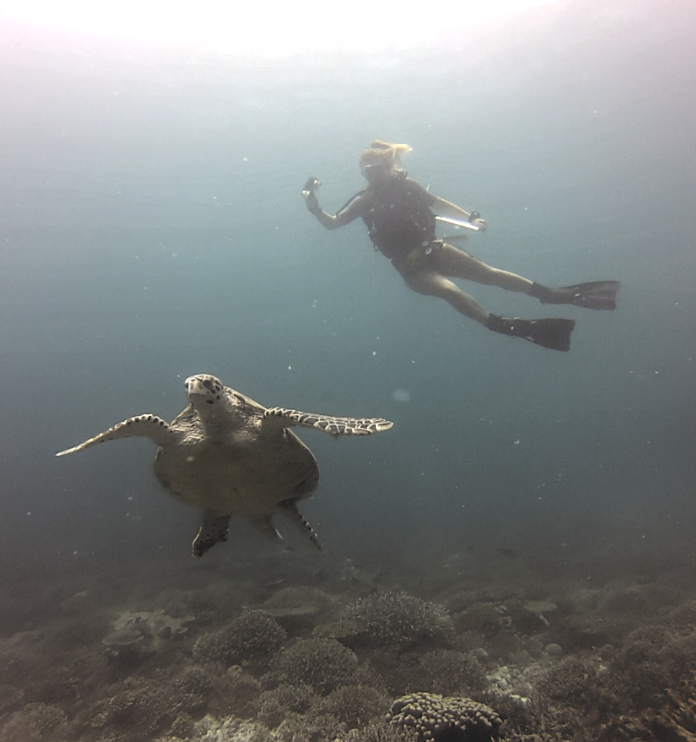 Before arriving in the Seychelles I didn't know what to expect. I was not an extremely experienced diver so I was apprehensive, but of course so excited at the opportunity to have four weeks of non-stop diving.
The days can be long and tough, but totally worth it. In just one day I did a plankton pull, where I also managed to spot my first baby turtle swimming right alongside the boat!  Then about a minute later we spotted a pod of dolphins which is a first for me as I've never seen them in the wild. Next I went on a turtle dive, and the visibility was the best I've ever had.  On this dive we managed to find a Hawksbill turtle and followed it for a good half an hour. Not only that but the turtle led us to see some lobsters, squid, barracuda, and a marble ray. Just being able to see these animals, not only in their natural habitat but also to be so close to them is just an incredible sensation. Finally I finished my day climbing one of the mountains that's close by to camp. It was such hard work on the uphill climb but when we reached the top the view was so breathtaking that the little extra exercise was completely worth it. It was an exhausting but an incredible day. To just be able to look back at the end of a day like that and realise just how much I had achieved and the challenges that I had overcome makes me realise how much this really is a once in a life time opportunity.
So to anyone who is reading this and is considering embarking on a similar experience… do it! Because the accomplishments, memories and the people I have met through this programme is something that I will never forget.