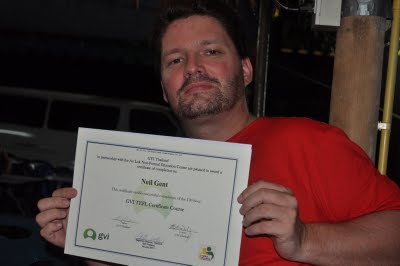 As I get ready to depart after nearly six months in Thailand I would like to take a moment to reflect on (really has it really been almost six months already) my time volunteering at GVI Thailand Ao Luk. I arrived on January the 6th at Krabi airport to be met by Leila and no luggage (was I really a contestant on Big Brother Thailand and nobody told me). Over the last 6 months I've met in the region of 60 volunteers and GVI staff members some who I may well be friends with for a long time. Don't let anyone kid you that communal living is easy, most volunteers come from parts of the world way different from what they will meet when arriving in Ao Luk and it takes some getting used to, but that doesn't mean that its also not great fun (chores, dorm rooms, no privacy and the heat aside). I came to Thailand for a challenge and it was.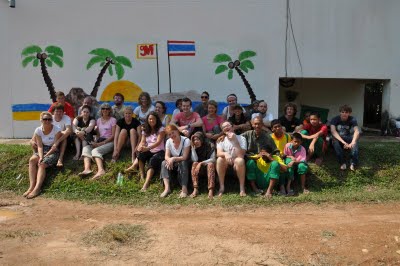 I learnt how to teach (the TEFL way) I practised that teaching and then I practised it some more, but that was only a small part of the story. I have been immersed in Thai culture (none more than living on Koh Klang for my placement, a Muslim island on the river opposite KrabiTown). I have been on excursions river kayaking, climbed to a temple site on the top of a karst (limestone mountains particular to the south of Thailand) and sat in natural rock formations bathing in the warmth of hot springs. I've been caught in a flood caused by the most amount of rain in southern Thailand for 4 years and had about the same amount (I exaggerate a little) poured over my head during Songkran celebrations. I even painted a mural (with a little help from my friends) on the side of a school building. That was good, but it wasn't big enough.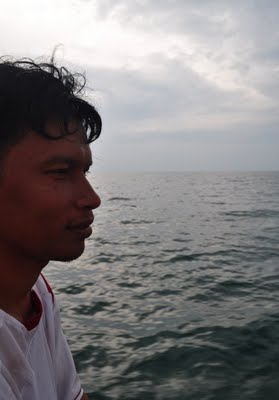 I would also like to identify Gree as my teaching inspiration (and so a big part of my story). If anyone considers me to be any good at TEFL teaching it's because of a conversation I had with Gree as a 1-1 for my assignment. He told me he had 2 jobs (one day and one night), was married with children under 10 and still attended every class that I taught his level in my first term (mostly turning up early and leaving late to every class). When I asked him why he wanted to learn English he told me that English was fast becoming Thailand's 2nd language (if its not already) and he just wanted to be able to talk to people that didn't speak Thai in his country, that's dedication.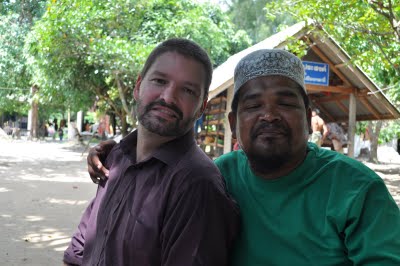 So I go home (via Australia) a happy man. I have achieved what I set out to, although I'm not sure what that was. If you are thinking of volunteering, the form takes a matter of seconds to fill out and you will be well on your way to doing something unlike anything you have done before. So to GVI I say "Thanks for the memories."
Written by 6 month intern Neil Gent
Subscribe to our Blog
GVI on Instagram
Sorry:

- Instagram feed not found.
GVI on Facebook