By Harnake Hunspal
4 years ago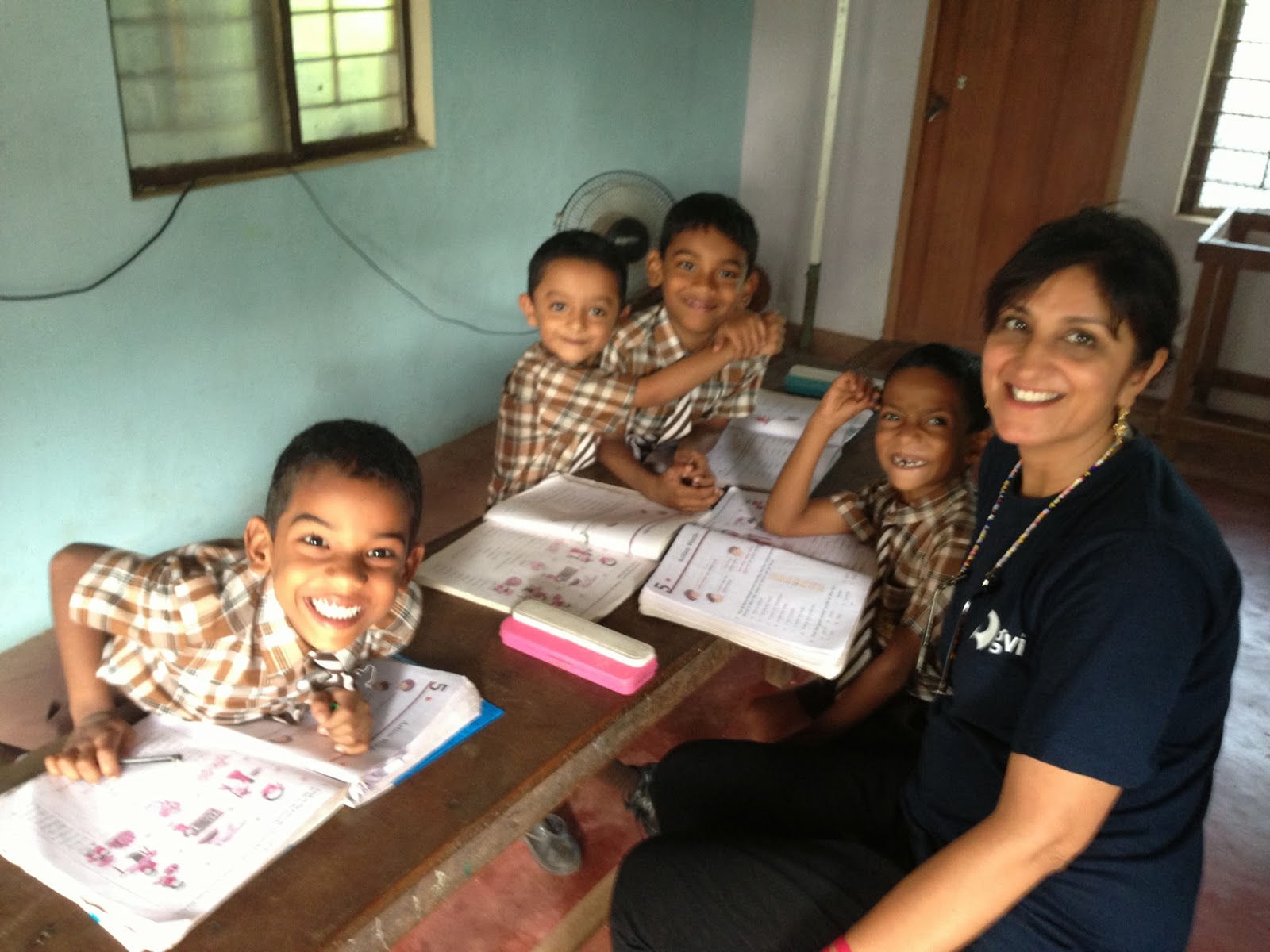 I wanted to come to India but not purely as a tourist. I wanted to actually interact with the people. I came across GVI and the good work they do and my combined love of India and children made the trip to Kerala a perfect opportunity. Currently, I am working at SDPY School in Kalathara district, assisting 5 to 10 year olds with reading and writing English. There are also activities 'before school' when we read the children fairy stories and 'after school clubs' when there is art or disco dancing or singing. To get into the disco dancing club, the kids have to have a GVI dance card – these are hugely popular. The kids are really good fun, they are polite and enjoy talking to us. It's a real pity that I am just doing a 2 week stint. It is nearly Christmas and the children will break for the holiday s soon. Now I am actually here, I don't want to go home, and I know that I will really miss their beaming smiles.
The year end event is their 'Annual Day' and they are all working together to prepare for the celebrations. Over the last few days we've seen beautiful dance sequences being practised next to our office by kids of kindergarten age up to teenage.
Last week 'Times of India' came to the school and did a story about us – how fantastic is that! I was in the process of teaching four pupils from class IIIA, all eight years old. It's not that difficult to teach these four as, in spite of their age, they are all pretty good readers already.
In the evenings there is always something to do. Last week we went to a Hindu festival at a local temple – there were elephants and traditional classical music and singing. Another night, we went to see a popular Malayalam film. Over the weekend we went on a trip to Munnar and actually got the chance to ride an elephant. An experience of a lifetime!
Harnake Hunspal