My time in Playa del Carmen, Mexico
By Sabrina Ibric
2 years ago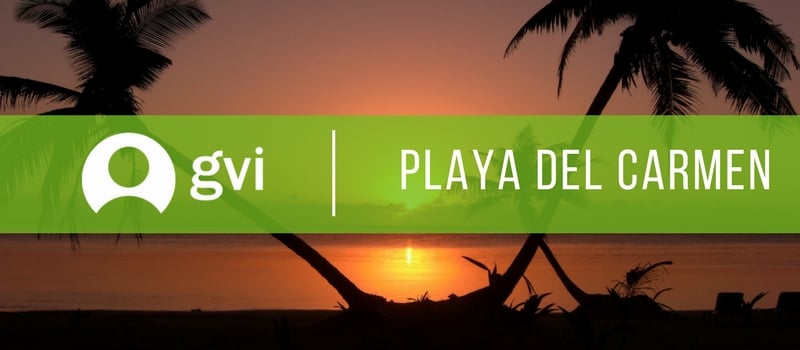 Firstly above all I want to say that my wish was to visit this beautiful country because since I was a child I fell in love with its language, music, culture. Four months ago I took a gap year and I decided that I want to volunteer abroad and I realized that it was the perfect time to visit Mexico. When I came here I knew immediately that this country was what I was looking for so many years. Sandy beaches, sun, cenotes, Mayan culture and its ruins as well as temples have fascinated with its sophistication and grandiose me when I saw them. Furthermore this trip was not all about relaxing indeed this trip was a splendid and winning combination because travelling across Yucatan peninsula during weekends and volunteering during the week was a definitely winning combination. I was part of three main projects which are Ludoteca, `Corazones` and `Contando con un amigo`.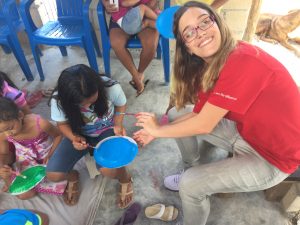 Ludoteca was my first project in which I learn how to cooperate with other children and the other volunteers. What we do is to prepare English lessons, presentations, green action plans and workshops for children. My second project was Corazones which means Hearts. For that project we were also asked to prepare English lessons and environmental lessons. What I did with other volunteers was drawing the English vocabulary on a piece of a paper and then we would ask the children what does the draw represents and do they know how to say that word in English.
What I like about about both projects such as Contando con un amigo and Corazones was seeing how other people live under different life circumstances. What I learned from these noble and humble people is that for the happiness we do not need too much things but just opposite.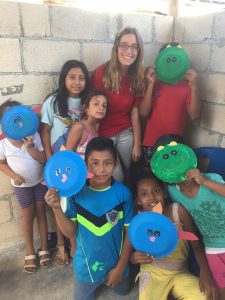 The past 4 weeks have flown really fast and I liked every second of it. My daily routine as well as the other volunteers routine was waking up early in the morning, having breakfast and everyone heads off to their chosen projects.  Since I speak Spanish fluently I did not go to the Spanish classes with other volunteers so I had my afternoons free which also depends because sometimes we would have our projects in the afternoon. There were free afternoons which I used for the beach. As we had our weekends were days off we volunteers make a plan where to go. In the past 4 weekends we have visited so many beautiful places such as; Island Cozumel, Tulum, Merida and Chitzen Itza. For me it was a privilege to visit and to volunteer in this beautiful country. This is an amazing experience which I would recommend everyone to do it. I loved every second of this amazing experience. This trip has broaden my perspective on the world. I have learned to live in the moment not in the past nor in the future. Furthermore I from now onwards I will value more experience over things. As well as I am more opened now to different ways of life because country that I came from has different culture from Mexican culture and people have different beliefs. I hope that I would be able to come back to this beautiful country because there is so much to see in Mexico.