My lovely experience in GVI Mexico
By Catt Hurman
9 months ago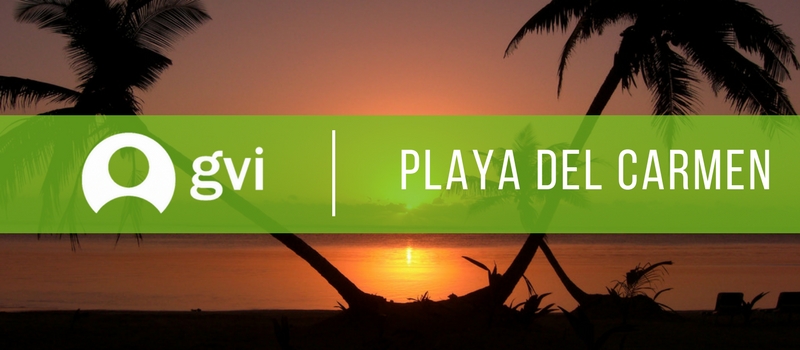 Like most, I wanted to volunteer with children here in Mexico because  I have experience in childcare and wanted to do something worthwhile with my gap year. And I love hispanic culture; the language, the food, the music, the general consensus that the hours after lunch are for napping, and most of all, the people. I have never travelled alone before and I have never travelled further than my own continent so I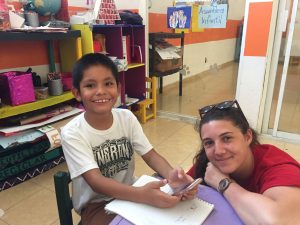 figured where better to venture off to than Latin America? So I booked my trip on the 1st of March and a month later off I popped. First of all, you must be thinking "3 weeks, what can one possibly learn in such an ephemeral amount of time?". The answer, dear reader, is a lot. Yes, it's true that I didn't get to spend as much time on the projects as volunteers who have stayed for longer and between you and me I now regret my decision not to book on for longer. But please, make no mistake in thinking that the relationships I developed and the experiences I had were any less meaningful. I don't really want to write a lengthy post about each project and what they do because you can read about that on the programme page. So instead, I'm going to list the things which this programme taught me both about Mexico and about myself. The sun doesn't always shine – I mean this both figuratively and literally. Things are going to go wrong, it's life and it's real. But coming here taught me that just because things don't go the way you plan, doesn't mean it's the end of the world. In fact, sometimes they turn out better, it all depends on how to take the inalterable in the situation and use it to create the outcome you want. The Mexicans are very generous, kind-hearted people. They welcome you with open arms, they don't judge, they just love. I found this was especially true with the children that I worked with. Unlike the children that I have worked with in England, they don't see a stranger as someone to avoid or be suspicious of, but as a new friend to talk to and to play with. When I left on my last day of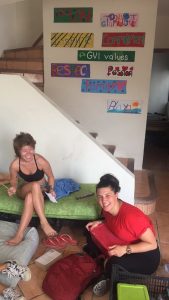 volunteering at Ludoteca project, each of the children said some of the sweetest most kind thing I've ever had said to me despite only having known each other for 3 weeks. Communication. "Only 7% of communication is verbal" – I never really believed that statistic until I came here. I studied Spanish at school for 8 years and although I was confident with reading and writing spanish, speaking and certainly listening were never my strong points. First of all, I was really grateful for the 20 hours of spanish lessons that I had in my first 2 weeks, it allowed me to practice what I had forgotten over the last 2 years since leaving school but even more than that it helped me build up my confidence in speaking the language. And secondly, the people here are patient, even if you don't speak spanish, it really doesn't matter, a few hand gestures and poorly pronounced infinitives and/or nouns will suffice. Nobody is going to judge you for not getting it perfect, and that's one of the biggest lessons I learnt. The Yucatan is a beautiful beautiful place with so much history and culture. There are countless sandy beaches, mayan ruins and cenotes to explore. The people in the GVI community of Playa Del Carmen quickly become your family. They are you housemates, classmates, co-chefs and colleagues all rolled into one. Of course the projects are wonderful but the experience really would not be the same without the amazing field staff and volunteers here. I can't really tell you what I was expecting, I guess I didn't really have any expectations, I came with an open-mind but I am leaving with a heart full of new people and places and a mind full of new dreams. This may have been my first solo adventure with GVI but it's sure not to be my last.
Subscribe to our Blog
GVI on Instagram
Sorry:

- Instagram feed not found.
GVI on Facebook