My Final Week in the Land of Smiles
My final week has arrived; it has appeared to have come quickly, but I feel I have had a decent amount of time here, and have squeezed in many things during free time at the weekends.
Teaching has been a thoroughly demanding and rewarding experience. I have been to 7 different schools in 4 weeks and have taught approximately 75 hours of English in this short space of time, with some more to come. I certainly feel like I have experience to take away from this!
The children rarely stop being eager to learn from us, and it is always a joy to see their keen happy faces when we walk through the door.
They
adore En
glish teachers! We have had a small insight to fame whilst
here too, with all the paper and pens thrust at us for our names to be signed and many cameras being pointed at our faces, and the stares you get everywhere when you walk through the school. Very surreal! I have tried many weird and often wonderful Thai dishes whilst at school and have learnt to cook some too, when it has been our group's tu
rn to cook dinner.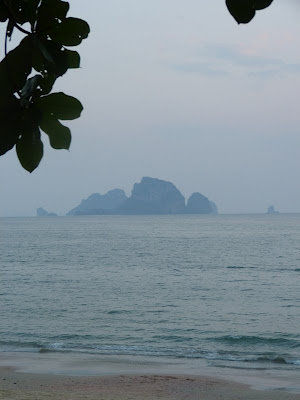 I have met some wonderful and interesting people here too, from all walks of life. We have done fun things at the weekends together. Last weekend, we went to Ao Nang and got a boat from there to the lovely, small and beautiful island of Railay. I highly recommend visiting it 🙂
I have had a very rewarding and valuable experience in Ao Luk, Thailand. I shall miss the lovely people I have met and this absolutely stunning country, but I am going home happy and knowing a lot more about myself than when I first arrived.
–Kim Shinedling
Subscribe to our Blog
GVI on Instagram
Sorry:

- Instagram feed not found.
GVI on Facebook