MSc celeb at Karongwe doing fieldwork
By Kaggie Orrick, former Karongwe Base Manager
4 years ago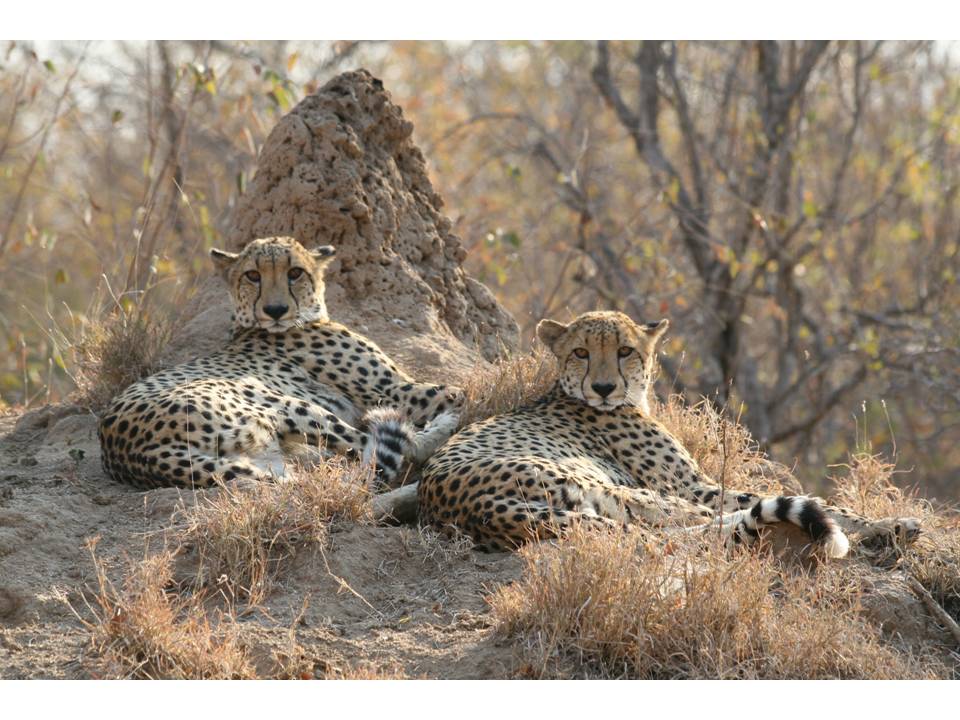 The research conducted by GVI is wonderful in many ways. It is able to get people who never imagined contributing to large African carnivore research, thrown into the conservation world and learning different biological analyses and studies for large, charismatic predators and large herbivores. It helps get people of all ages excited about conservation, traveling and life-long skills that can be applied across the world. And, just as importantly, GVI Karongwe has collected a long-term database. As a scientist, this is a dream come true. The more data you have the more information you can work with and the more informed and robust your conclusions will be.
Using data collected since 2006 on Karongwe Private Game Reserve, I have a huge dataset to work with, thanks to everyone who has attended GVI since that time! Most people would be so lucky to be working with such an accurate and longstanding research project. And I could not be more thankful for the endless hours put in by previous volunteers and staff members. As a former volunteer from July – December 2010, the Mountain Coordinator between January 2011-October 2012 and Base Manager until June 2013, I understand the time, effort and dedication that everyone who has passed through Spectra Gate has contributed. And now because of that effort I have amazing access to this data for my own Masters at Columbia University, which I left Karongwe to pursue.
My work is looking at noise exposure from the surrounding public roads and their impacts on the movements and habitat utilization of large mammals on Karongwe. Road development is one of the most spatially extensive sources of anthropogenic noise and is directly related to the increase of human populations [Barber et al. 2009]. By using GIS (Geographic Information Systems) and mapping the movements and location preferences of these animals, I am able to determine if different species, and different individuals within those species, are avoiding areas due to the passing vehicles, even if it has preferred habitat and vegetation.
I am also collecting my own extra data this summer. Using a recording device and microphones I have been recording the noise of the vehicles along both the paved and dirt roads surrounding Karongwe. With this information I will be able to classify the different noise types (large truck vs small moped) and create a model of the distribution and disruption distance the noise carries into the reserve. Every morning before research drive I go out and place my recording device in a different location around the reserve and pick it up in the evening. Midday I am also contributing to Wendy Collinson's EWT Roadkill Project by driving the perimeter of the reserve and recording any roadkill we find. This will be entered into a larger database for Wendy's work and hopefully can be correlated with my study on noise disturbance.
If you would like to learn more about my work you can check out my blog or email me at [email protected].
– Kaggie Orrick, researcher-in-residence
Literature Cited
Barber, Jesse et al. 2009. "The Costs of Chronic Noise Exposure for Terrestrial Organisms." Trends in Ecology & Evolution 25 (3) (March): 180–9.