Temple Hunt Mini Challenge! Monthly Achievement Report Sep 2014
By Monica Walker
3 years ago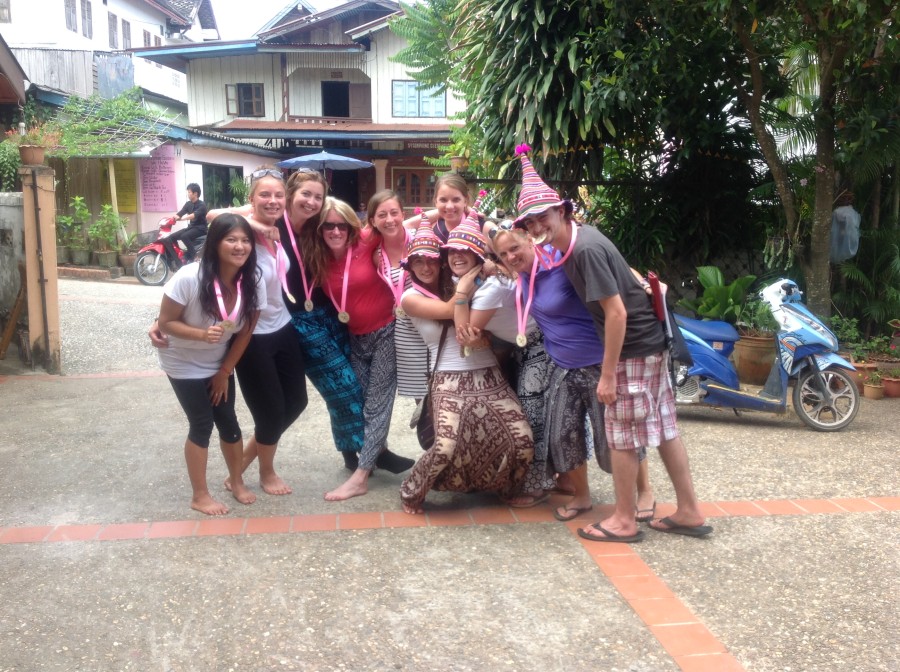 Thanks to our wonderful volunteers our inaugural Temple Hunt Challenge was a great success! Read on to find out more.
Objectives:
To provide economic assistance for food support, medical aid and small infrastructure projects to vulnerable groups within the Luang Prabang community
To provide equal educational opportunities by increasing female numbers in class and increasing percentage of female scholarship recipients
Inform and immerse volunteers in traditional Lao/Buddhist activities
Provide authentic and life changing volunteering experiences to GVI volunteers
Every year GVI Luang Prabang host challenges in order to raise money for our Charitable Trust fund which enables us to continue supporting Lao students' education and quality of life.
For this year's Charitable Trust Mini Challenge our volunteers joined together in teams to race each other around Luang Prabang, hunting down the temples that made this town a world heritage destination! Along the way they learned a lot about the history of Luang Prabang and some more about Buddhist traditions and beliefs. Of course no competition is complete without a prize, so our volunteers were competing to win a gift voucher to a wonderful local pool where they could cool off with a dip and a drink.
On Saturday morning our eager volunteers gathered together at the guesthouse where they received a map and a team booklet. Each team was tasked with finding as many of the temples in the booklet that they could, taking a respectful photo of their group as proof. After a quick strategy meeting with their fellow team members they left armed with all the essentials for temple hunting – sunscreen, water, hats, maps and umbrellas. Some temples had bonus points available if the teams could practice their Lao or answer a riddle. They had to race against the clock in order to return to the guesthouse on time so they wouldn't risk disqualification.
Hot yet exhilarated, convinced that they had each won, our teams marched back through the finish line. There were 3 teams battling each other for the prize, and in the end it went to Kate and Barb from Team Australia.
Our goal was to raise $600 in order to continue to provide food assistance for the Ban Ma children who we support through the Charitable Trust. These children stay together with a foster father in Luang Prabang so they can receive a quality education. They are beloved by all who meet them and are dedicated, passionate students.
Thanks to the generosity of our volunteers and their families we raised over $1500 which allows us to expand the support we give to the local community for education, health and food assistance. Thank you to all those who participated and donated, your support is greatly appreciated!
If you would like to donate or read more please visit the below site: