A Month of Your Life to Change Your Life
By Ashlea Carter & Joy Fowler
2 years ago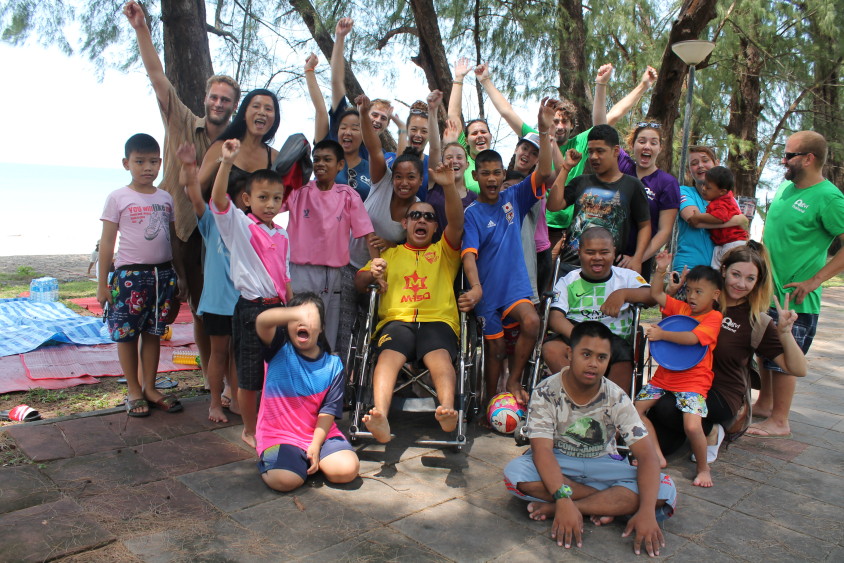 These past four weeks have been such a whirlwind. I had no idea what to expect from GVI, but what I did experience was one of the most rewarding months of my life. Upon arriving at the hostel in Phuket I was filled with so much nervous energy that it was such a relief when Joe and Kiki showed up. We all jumped in our buses and began to get to know the people we would be living and working with for the next few weeks or months. We soon became used to communal living and before too long we'd completed our training and got to teach our first lessons. All the kids were so happy to see us, and everyday we were greeted with smiles and open arms. The mornings started with pre-kindy, and playing with these little balls of energy for an hour definitely didn't feel like work. After kindy we'd head off to the Camillian Centre to do physio, teaching, games, and crafts with some of the most wonderful kids I've ever met. Afternoons at the orphanage were a blur of piggy back rides, jump rope, swings, and the hokey pokey. After just a week of this routine Baan Nam Khem started to feel like home, and the people who began as strangers started to feel like family.
Written by Ashlea Carter, 4 weeks Healthcare Program volunteer
Lessons in Life
I cannot believe this month has gone by so fast. I volunteered at the Camillian Center for disabled children and I taught at the orphanage and Community Development Center for Burmese children. My favorite place to be was at the Camillian Center. The kids there are so happy. They brighten my day-even my week! I actually cried on my last day with them because they mean so much to me and I'll miss them. They taught me so much. I have learned to appreciate the little victories as well as the simplicity of happiness.
Coming to volunteer in Thailand has changed me for the better. I have become more confident in myself and in my actions. I have found a new strength within myself. I will never forget my experiences here in Phang Nga, Thailand.
Written by Joy Fowler, 4 weeks Community Expedition Volunteer
GVI on Instagram
Sorry:

- Instagram feed not found.