Mercy delights in observing dolphin behaviour
It was just at the right moment and we finally seemed to have spotted what we had been looking for the whole time, a dolphin. It wasn't just one dolphin but three Indo-Pacific Bottle nose dolphins.  I was definitely excited to see the dolphins. This was the real moment. They were awesome just I had imagined them and their dives were just breath taking. All along I had watched and seen them in movies and pictures but this was the moment to reckon with, seeing a real, live dolphin with my own eyes, how amazing! Everyone else on the boat seemed to be in a frenzy move taking pictures, watching their behaviour, their activities, paying attention to their direction of travel and someone else noting down the GPS position and the notes on the relevant form. It was clear that every single bit of information about the dolphins could not be left out. All the activities taking place on the boat concurrently really fascinated me.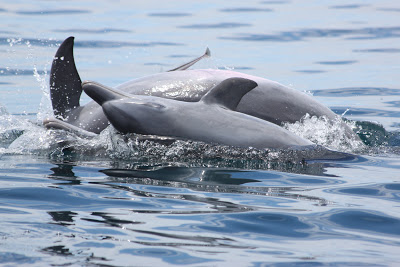 How the dolphins dived and meandered around us gave me time to really appreciate them. They emerged and dived periodically exposing their dorsal fin, peduncle or somersaulted showing the tail. I must say I really liked the sight and I could sit there for ages watching without getting tyred. They seemed not to be bothered by our presence and completely looked docile. Besides us, were tourists on their dhows who were also watching the dolphins. They got to the water to snorkel or rather swim with them. The dolphins could have swum away but instead they liked it and tended to play with the tourists. They gave them a close chase but off-course they couldn't allow themselves to be touched by the tourists. This was a breach of code of conduct by the tourists but all the same I enjoyed the scene and no one seemed to be bothered by anything. The dolphins are the most beautiful sea mammals and every sight of them is worth some appreciation. With the sight of them I think every conservation effort for them would be worthy.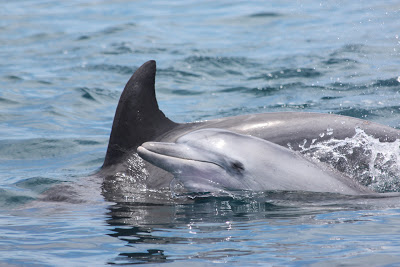 Mercy Jepkirui – National Kenyan Scholar
Subscribe to our Blog
GVI on Instagram
Sorry:

- Instagram feed not found.
GVI on Facebook