May 2016: GVI Laos Monthly Achievement Report: 5am for 5 days Charitable Trust Challenge
By Isadora Amstalden Martins
3 years ago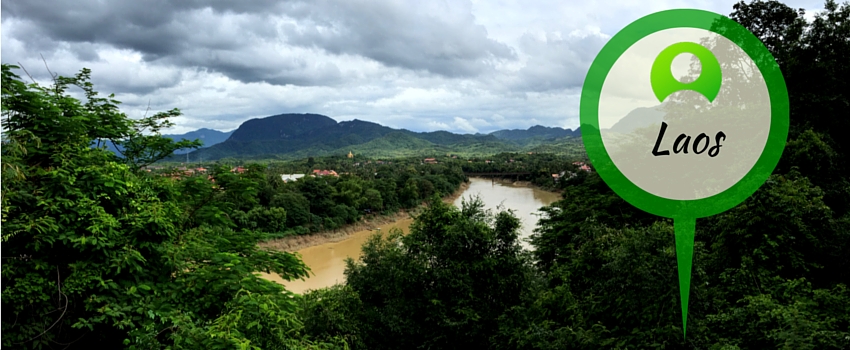 Objectives:
To provide educational opportunities to all students in the local community regardless of socio-economic status, ethnicity or gender; to provide equal educational opportunities for both females and males.
To provide economic assistance within the Luang Prabang community
Provide authentic and life changing volunteering experiences to GVI volunteers and inform and immerse volunteers in traditional Lao/Buddhist activities.
To develop relationships with educational institutions and temples with the aim of increasing their ability to provide educational opportunities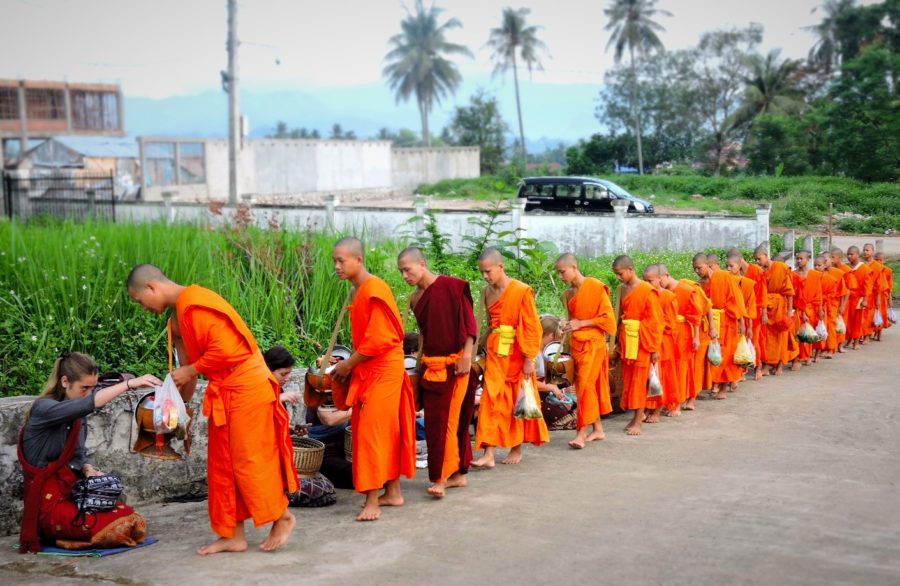 Every year, GVI Laos organizes Charitable Trust Challenges to raise money to support our current and future programs. From the 23rd to the 27th of May, GVI Laos hosted its Annual 5am for 5 days Charitable Trust Challenge. The objective of this challenge was for GVI Laos volunteers to commit to waking up at 5am for five weekdays to give Alms to local Monks and Novice Monks. This was done to raise funds to support our education and community programs, including the expansion of our Women's Empowerment Program, educational sponsorships, infrastructure and basic needs and medical support for our students and the local community.
Alms giving is a tradition practiced by many local Lao people and is characterized by the giving of donations, usually food, to Monks and Novice Monks at approximately 5am. Local people kneel respectfully at the side of the road, with a scarf over their left shoulder. Processions of Monks and Novice Monks from local temples pass by carrying their Alms bowls. The locals raise their baskets (commonly filled with sticky rice) to their forehead; blessing their offerings before carefully placing a portion in each Monk or Novice Monk's Alms bowl as the numerous processions walk by. Lao Buddhists believe that Alms giving gains merit which you take with you into your next life. For Novice Monks, collecting Alms is also vital as Alms are their main source of food.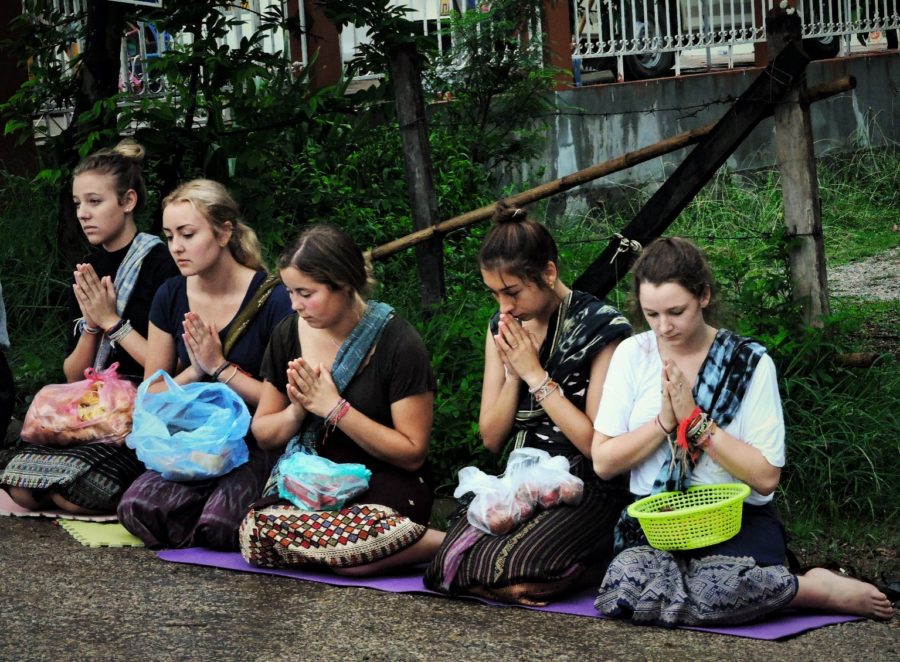 This May, GVI Laos's passionate in-country volunteers and staff were sponsored by families, friends, former volunteers, GVI alumni and generous international donors to participate in this traditional practice alongside the local community. We chose to give Alms at temples where many of our Novice Monk students live. It was wonderful to see their faces light up at the sight of their teachers waiting to give Alms; showing their respect for the local traditions. Each morning, the volunteers sat side-by-side with the local community and received blessings from the Monks and Novice Monks following their donations. On three occasions, volunteers were invited into temple grounds to donate Alms and receive blessings from various Monks and Abbotts (Head Monks). After 5 days of early rising, the volunteers were exhausted but extremely honoured to have had the opportunity to be immersed in Lao culture while helping to raise funds for our projects in Luang Prabang. A huge thank you to everyone who contributed! With your support, we were able to raise $2000 USD that will allow us to maintain and develop our education and community development programs in Luang Prabang and surrounding areas.
Written by Field Staff Member Isadora Amstalden Martins