Mating behaviour of speckled lipped skinks
The speckled lipped skink (Mabuya maculilabris) is common in East-Africa near natural water sources. They are beautiful and quite subtly coloured animals. This afternoon we were lucky enough to witness some of their mating behaviour.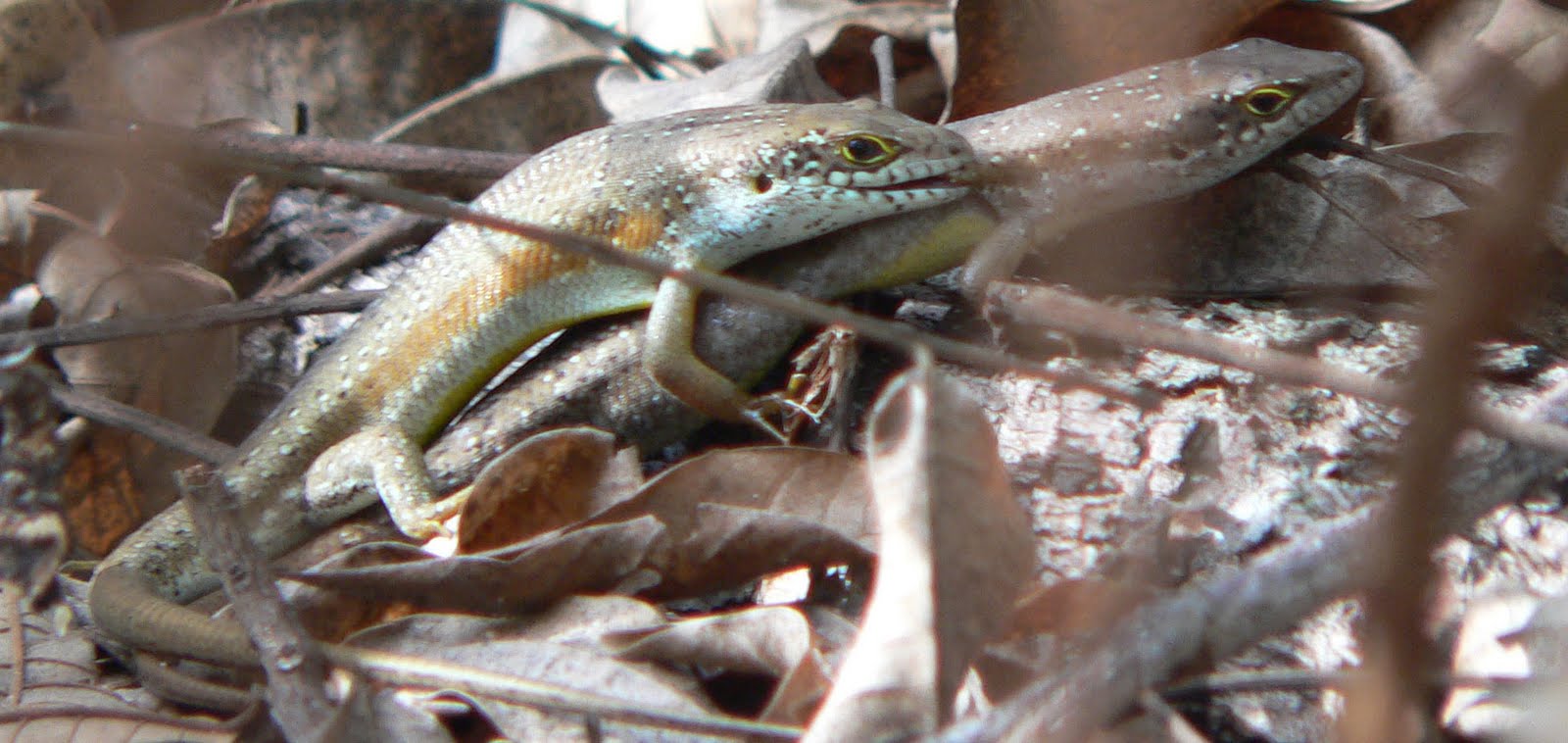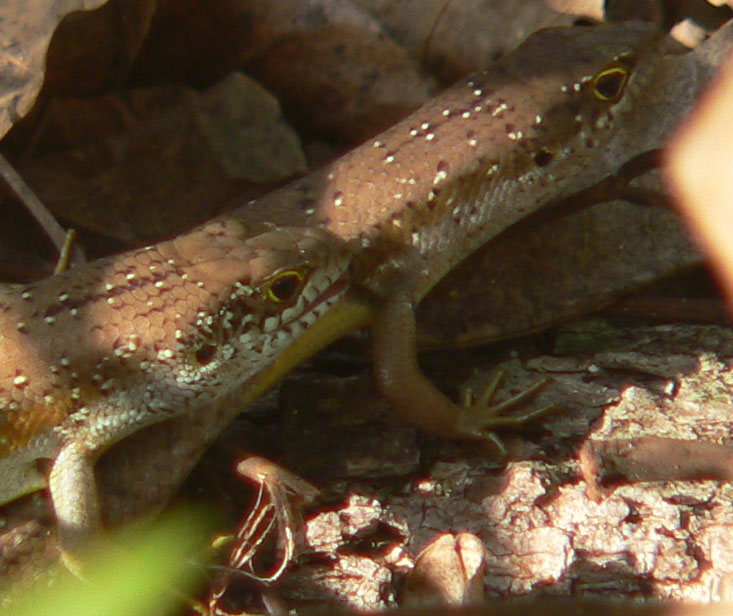 Male (left) grabbing some of the female's skin possibly inducing mating.
Subscribe to our Blog
GVI on Instagram
Sorry:

- Instagram feed not found.
GVI on Facebook