Louise's first weekend on base
By Louise Gentle
3 years ago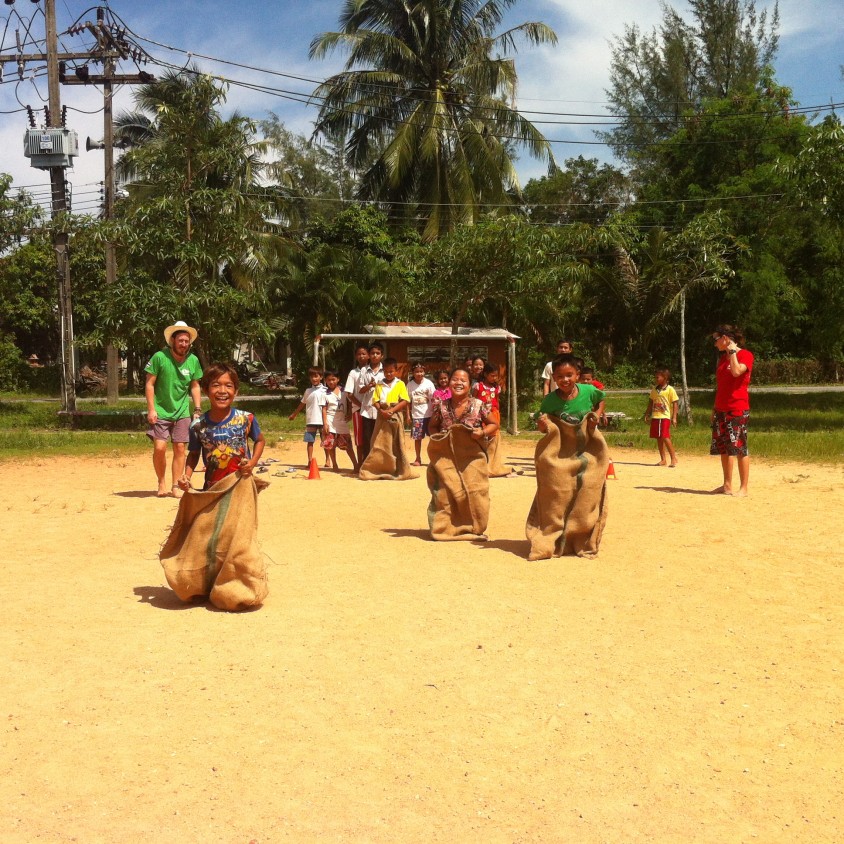 This was my first week and my story of the arrival weekend and training. We were first picked up at the Phuket Backpacker's Hostel where we introduced ourselves to the others volunteers. Everyone was very welcoming and the van ride to Khao Lak was very settling. After stopping off in Khao Lak to get supplies, we were taken to eat at a very nice restaurant down the road in Bang Niang. As we found out a lot of these restaurants are extremely cheap and average on 50 Baht per meal, which equates to about a pound. After a quick stop off to pick up another volunteer at the airport we headed to a nearby beautiful waterfall where we played charades to complete the next of the risk assessments. After this we headed to the volunteer base. We were greeted with such big smiles and such a welcoming attitude. We were quickly settled in and by the evening had met almost everybody! After a welcoming presentation or two we headed off down the road to the most amazing restaurant (where all GVI volunteers and staff frequent regularly) with a lot of the people in the base. A couple of more introductions in and I felt truly at home already. Off to bed we went, ready for another brilliant day ahead.

Next morning we woke up early to go on a lovely walking village tour where the staff member Amy (who lives at the base) told us about the history of the area and gave us more knowledge about the impact the 2004 tsunami had on the Baan Nam Khem area. We also visited the Tsunami memorials and took shelter in a benched area to complete the last risk assessment. We headed back and completed some more talks and then just generally chilled. We had lunch down the road again and I tried something new this time. I asked everybody else what was recommended but I have now made the decision to make my way down the menu. Went home for a rest and debrief. Dinner at the base and an early night. Ready for training and the best experience of my life.
Louise Gentle
Subscribe to our Blog
GVI on Instagram
Sorry:

- Instagram feed not found.
GVI on Facebook