A few of Lindsay's favourite things on the Health Project
By Sophie Lemberger
4 years ago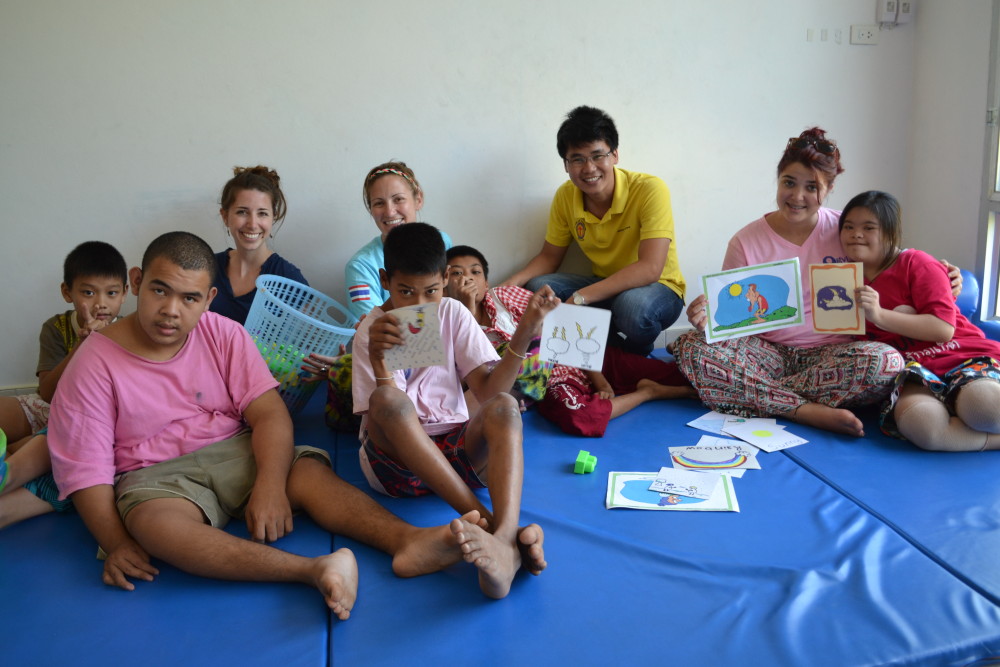 As my two weeks with the GVI healthcare program in Phang Nga Thailand sadly come to an end… here is my attempt at sharing why I have loved every moment. So here we go, "these are a few of my favourite things":
1. Playing soccer at BNK after school- these kids have got skills
2. Learning some sick dance moves from miss Ploy at the Camillian centre for kids with special needs (where I spent the majority of my time)
C. Not wearing makeup or putting on a suit every morning!
IV. Letting the creativity flow with our Camilian lesson planning (i.e. throwing a fake birthday party so we have the excuse to bring the children ice cream and teach happy birthday in English!!)
5. No stress, not even a little bit.
F. Saving lives, by confiscating shank razor blades from kids at the orphanage- just doing my part!
G. Being surrounded by really awesome volunteers and staff from around the world- and now I have lots of friends to visit!
8. Somehow finding tons of energy out of nowhere when you see the smiles on their faces.
9. Taking exciting weekend trips from Phang Nga- cave and jungle trekking in Khao Sok National Park is not to be missed!
X. Having the Camillian kids waiting for you at the door each day, and when you leave they continue to wave until your taxi is far out of sight.
11. Celebrating Valentines Day for a week! So much love, hugs, and valentines.
12. Last but not least, the Thai food. GVI feeds you very, very well here.
So when I get back to IT consulting in the snowy Washington, D.C. "I'll simply remember my favourite things and then I won't feel so bad!"
Ahem… so now on a more personal level, I would also like to share that I really found a great deal of personal fulfilment working with the special needs children at Camillian. My mother was a kindergarten teacher for close to 30 years and one of her passions was working with children with disabilities and incorporating them into her classroom, as opposed to segregating them into their own classes. My mother sadly retired a couple years ago due to disability herself, caused by early onset Alzheimer's. My volunteering at Camillian has made me feel very connected to her and has given me an even deeper respect for her and how she spent her career, something I'll cherish forever.  I had never worked with special needs children before I arrived here and now I hope that this is the beginning of me 'carrying the torch' for her in her work. I know deep inside she's proud of me being here and sharing her love for the children that need a little extra patience/creativity/ and TLC.  In my GVI orientation I learned that in some Thai cultures children with disabilities are seen as good luck, well I think that's the honest truth and I hope that it becomes an even more widely adopted perspective. These children are truly special and a joy to be around.
My only regret: That I didn't book this adventure for longer.
Lindsay O'Bannon
Washington, D.C.
Feb 2014, GVI Healthcare