Booking Mexico with GVI on a whim is one of the greatest decisions I've ever made.
By Lauren Kingston
4 years ago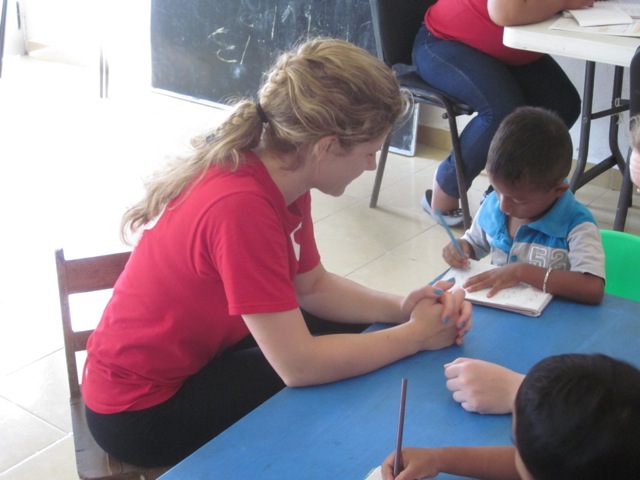 Booking Mexico with GVI on a whim is one of the greatest decisions I've ever made. I had reservations in the beginning as all people would, but as soon as I arrived in the house with the four other volunteers I knew that this experience would be an exceptional one. Within a day we felt like an international family, coming from places such as Mexico, Estonia, Australia, USA and myself from Ireland. The Mexican people both inside and outside the program are extremely w
arm who have taught us all we need to know about the Playa Del Carmen way of life.
On the Monday after arrival I started in the Ludoteca. This is a facility that provides a safe environment for children to learn. They learn how to play together, to get along with their peers, how to have discipline, along with other morals and life lessons that are relative to them. Some of the children have been exposed to things that no child should see and it can be evident in their play. It is our job to be there for them, be that familiar face, make them smile and ultimately let kids be kids. At first they can be shy but it doesn't take long before they are hanging out of your arms and legs trying to get you involved. There is no escape! Although my Spanish isn't great, I have attempted to teach them weekly lessons with the other volunteers; one on actiones verde (green action) and an English lesson. We play games and help children with their homework or give work to those that don't attend school. At lunch it was amazing to see the generosity of the kids; with only a few biscuits for lunch they would divide them out and share with everyone. Upon leaving they stay true to their culture and make sure that they have kissed all of the volunteers and teachers on the cheek before leaving.
You get to know the kids so well that you end up missing them if they don't come for a day or two. The children really appreciate you being there and I guess that is why I feel so welcome.
This program has not only enabled me to work with these incredible kids but has brought me together with friends that I will never forget. With them I have experienced the Mexican culture, from exploring one of the 7 wonders of the world at Chitchen Itza, the Tulum ruins, taking a plunge in a cenote and swimming with turtles and mantarays in Akumal. I am only three weeks in and I can't wait to see what the next three will bring for me.
Lauren.