By Laura Karnite
3 years ago

Did You know, Mexico, that I'm in love with You? It happened last year, when I met You for the first time. You are beautiful, Mexico, and it's not only because of Your blue warm sea, white-sand beaches, palm trees, colorful flowers and bright sun, which I don't have in my motherland. Yes, they are wonderful, but You, my Mexico, are different.
You have eyes and smile of Invasores children – so warm and hearty, that it's impossible not to smile back. These kids, whose homes are self-made huts in jungles, surrounded with garbage heaps, don't have many things without which most modern people can't get along – water, electricity, cell phones, Internet and other goods of civilization. But they have something more important – warm hearts and open minds, compassion and an insatiable desire to learn. They are like fertile land, ready to grow wonderful flowers, and I'm happy that I was able to sow some seeds in it.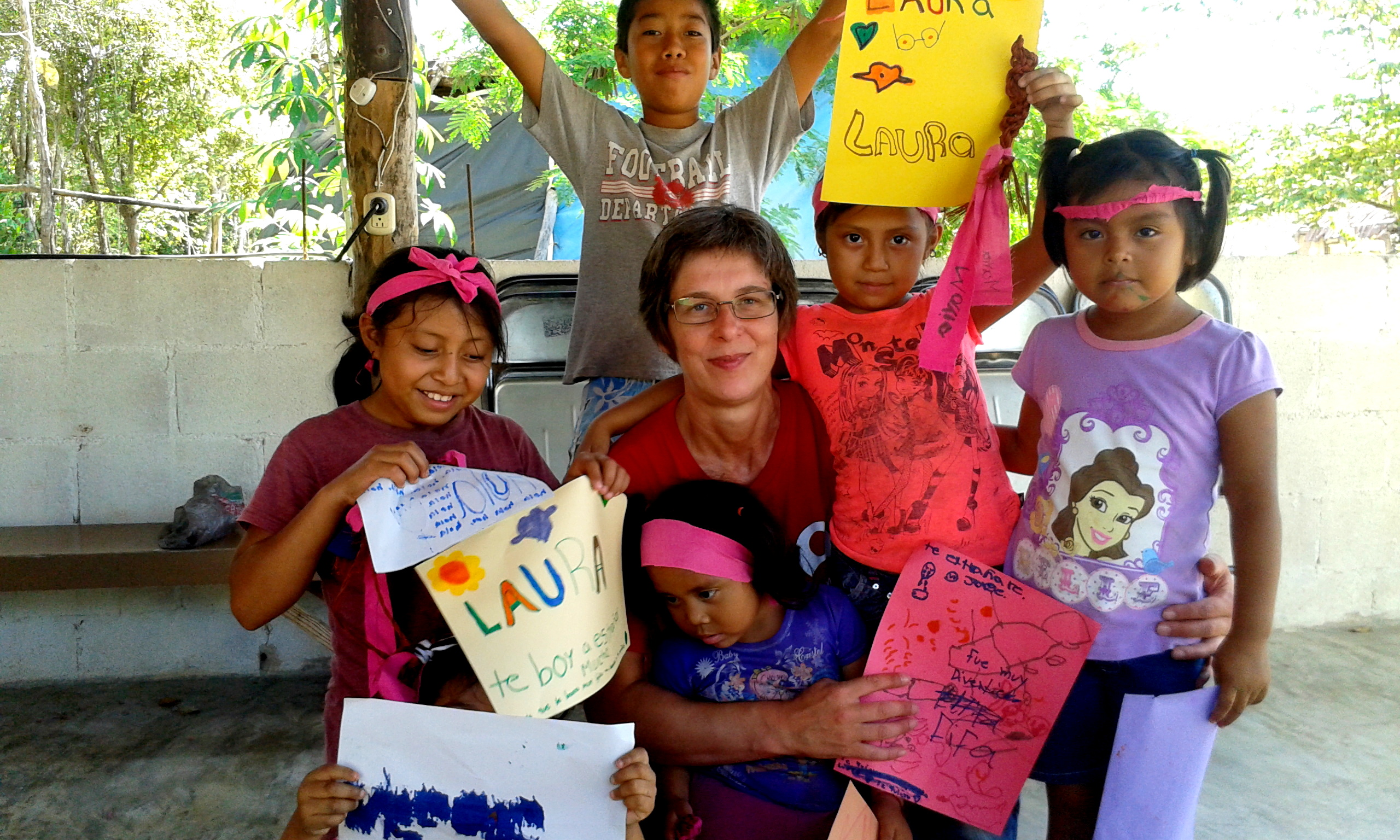 You have arms of Coco's Animal Welfare people – soft enough to gently caress a smallest puny kitten and strong enough to build a new vet clinic for dogs and cats in need. And I'm grateful that I had the opportunity to meet these dedicated and inspiring people and to be a part of this team, no, not team – family, friendly and united family, doing their incredibly hard work with an inexhaustible passion and enthusiasm.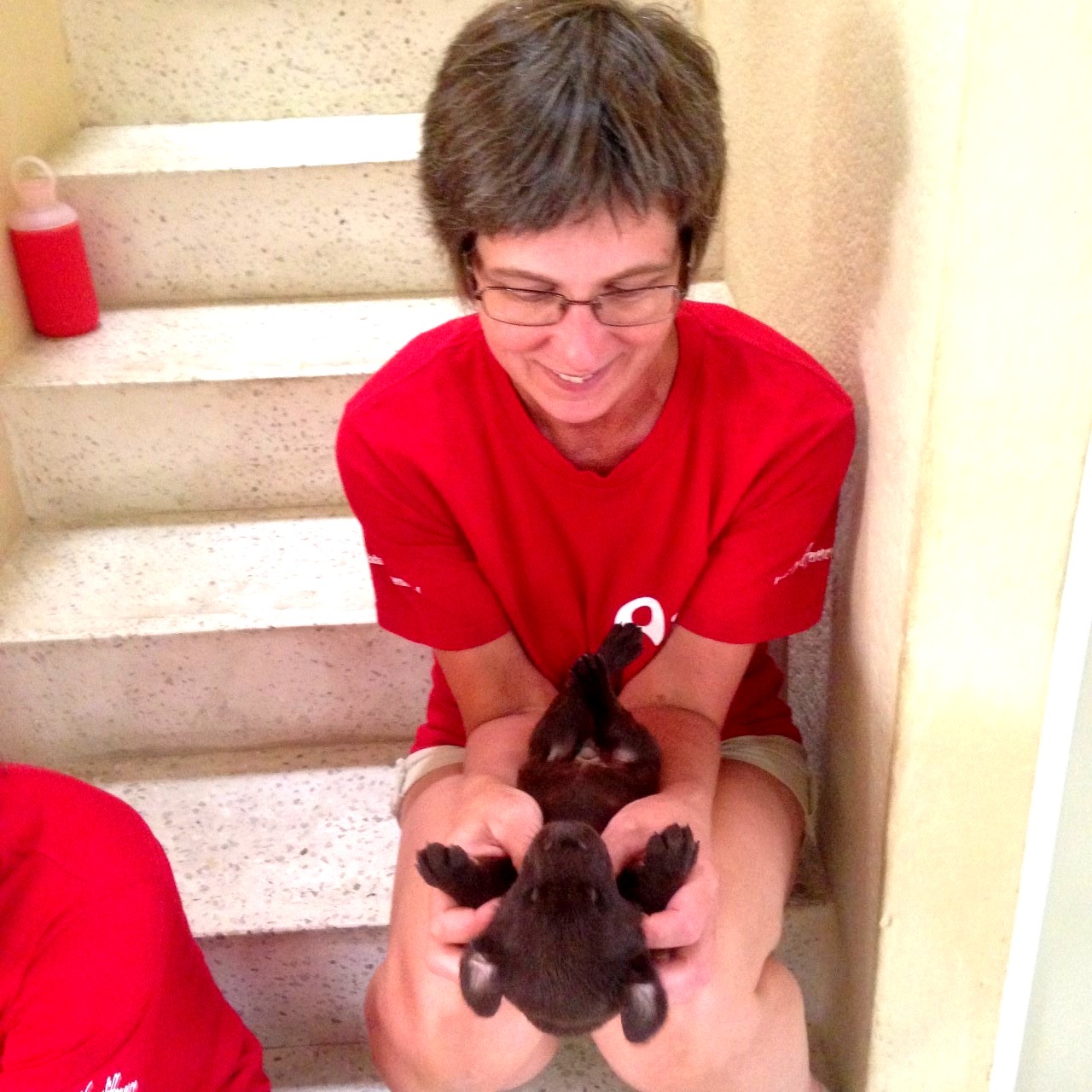 Your flavor is mix of aroma of ubiquitous Mexican eateries on the streets, serving simple but incredibly delicious food – tacos, quesadillas, tortas, empanadas; a smell of exaust gas from Colectivos and cabs, who drive through the streets like crazy; an odour of washing powder from small lavanderia's, enriched with a droplet of stench of rubbish and always palpable sea breeze.
Your voice is morning song of X'Kau – brave deep violet-blue bird, always busy and bustling; a street vendor shouts, offering his goods: "Tamales, tamales!"; police sirens and wistful howl of street dogs at night, and, of course, salsa – passionate melody that sounds everywhere in Your world.
You swim in cenotes – mysterious underground caves, filled with clear blue water, and Your playmates here are curious, long mustached catfishes and calm, black bats, sliding silently beneath the vaulted, stalactites and tree root-covered ceiling.
Your palace is Chitzen Itza – glorious temple of powerful civilization who lived on Your land in ancient times, but Your real home is Coba – jungle covered hidden world, where the souls of ancient Mayans are still wandering around and you feel a little fear (or hope?) that you may unintentionally end up in a magical point of intersection and disappear in time for forever.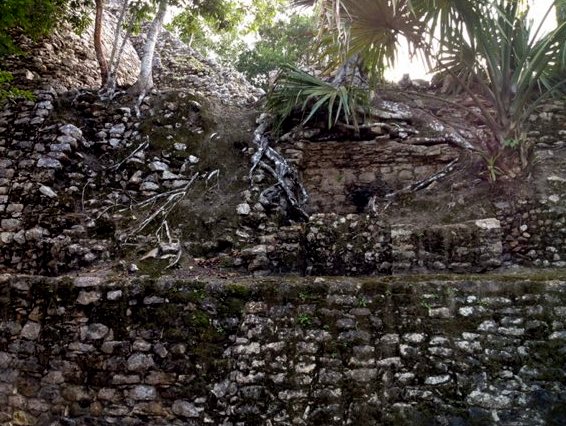 Hasta luego, Mexico! I'm leaving this week, but I'll be back, I promise You! Because I've fallen in love with You for life!