So what kind of people do we get volunteering on Curieuse Island?
By Reece Woodward
2 years ago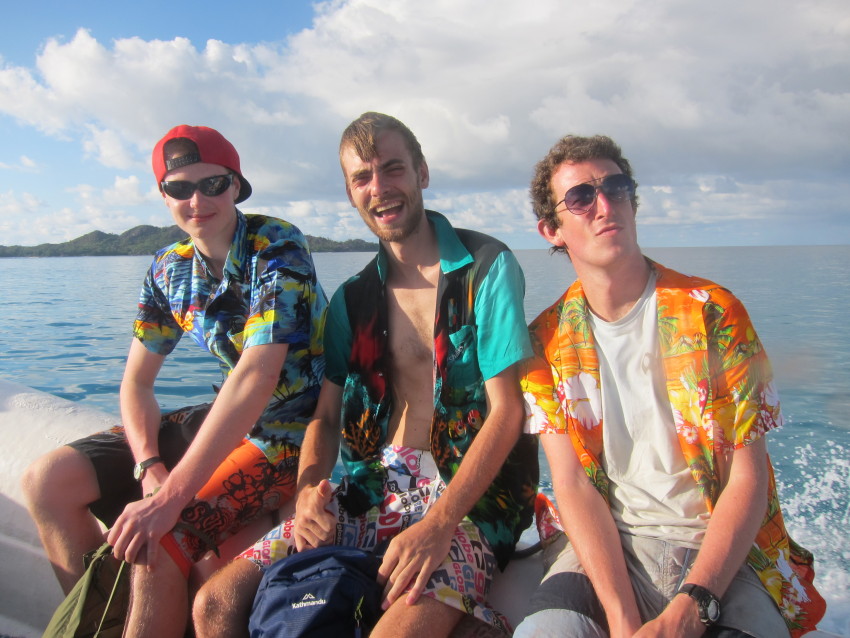 Hi people. I thought I would take a break from the usual blogging and give you a real insight into the life of a volunteer on Curieuse Island, by interviewing one of our new March conservation volunteers!
Name: Jack Chambers.
Nationality: Half Australian, half English.
How long have you been on Curieuse, and how long are you staying here for? I have been here only 6 days and I am staying for 3 months in total.
What were your first impressions of the Island? A tropical paradise.
What were your first impressions of base camp? Rustic but very scenic!
Best moment so far as a volunteer? I loved the Tortoise Tickle, the Giant Tortoise census survey. The tortoises are extremely charismatic!
Most challenging moment so far as a volunteer? Making white sauce for the pasta we served at lunch.
What are you hoping to take from your experience here? A great understanding of the world and its ecosystems, such as mangroves.
What are you looking forward to most? Obviously the Friday social and BBQ!
What do you miss most about home? Me Sheila (Interviewer – "For those of you that aren't fluent in the Ozzie dialect, Sheila means girlfriend").
What is your favourite animal on Curieuse? The endemic Seychelles Blue Pigeon, because it looks awesome with its grey neck and red on its head!
What's your favourite meal been so far? Yesterday's dinner: falafel and chocolate brownie! (Interviewer – "which I cooked")
What made you pick Curieuse to volunteer? Because it looked beautiful and interesting, and I really love sea turtles and tortoises!
What are you doing right this second? Cooking a sweet-ass curry (Interviewer – "Reality = struggling to chop carrots")
Tell us an interesting fact about yourself. I have lived in 3 different countries, England for 10 years, Australia for 10 years and Hong Kong for 4 years.
What do you like to do on camp when not on a survey? Playing Risk (unbeaten in 6 games but not for long!), volleyball, beach football, taking a dip in the sea and sweating buckets.
What would you like to do most whilst you're here? Climb Mount Curieuse.
So there you have it folks! I hope you enjoyed our not-so-bloggy blog, and now have an idea of the sort of characters we get volunteering on the island of Curieuse! Perhaps we'll check back in with Jack in another 2 months…
Smell ya later!
Reece Woodward a.k.a. GVI Volunteer Extaordinaire
GVI on Instagram
Sorry:

- Instagram feed not found.