I met children who taught me that all anyone needs to get through the day is love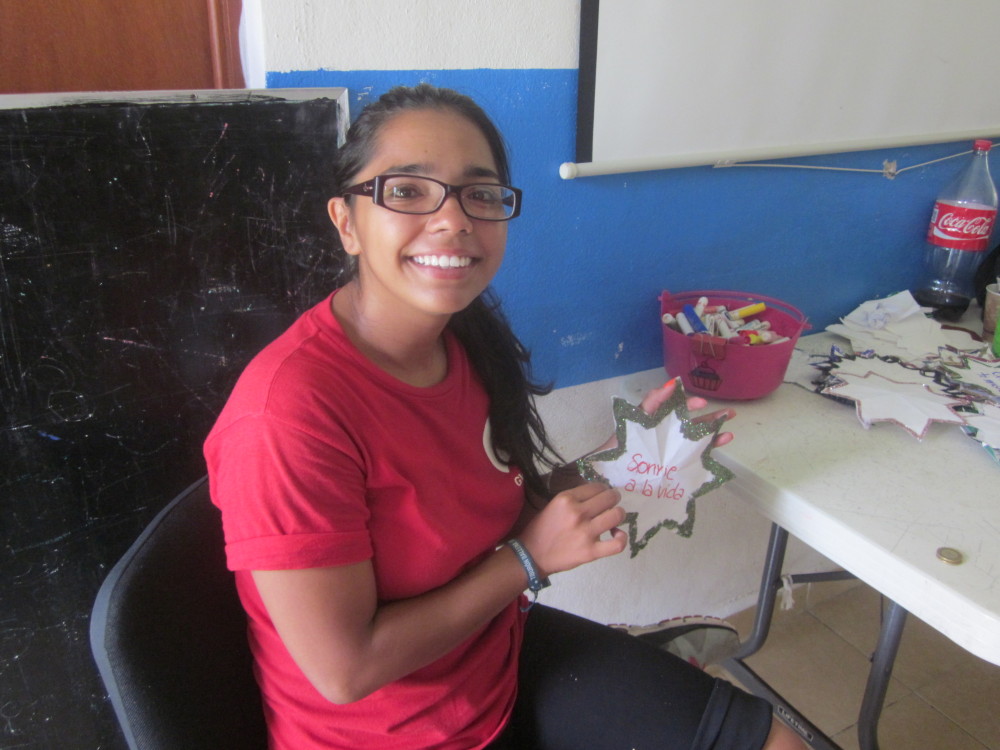 When I decided to do my social service this summer I knew that GVI was the best choice. As soon as I started with GVI, I knew that I was in the right place and that I was going to have a really rewarding experience. I decided that I wanted to volunteer in the three projects that they are supporting: The Ludoteca, Special Needs Schools and the Vet project. I began volunteering at the Ludoteca which is run by Save the Children, and it has been amazing. There, I met children who taught me that all anyone needs to get through the day is love. Seeing the smiles of the children makes my day.
At the same project, they have the Green Actions program where every Wednesday I give then a short lesson about the environment and good choices to make. Each week they have different topics such as climate change, conserving water, etc. It felt so amazing when one of the kids came up to me after the class and said "Thank you Karla, I really liked todays Green Actions class.¨ These are the small things that make me feel like I am getting what I hoped for out of this experience and that I can make the difference. Before starting in the Special Needs School I didn´t know what to expect because I had never worked with special needs kids before. Eventually I realized that all the teachers do for them and the effort they put into their jobs makes a huge difference in the children´s lives. Working with them has taught me so much already and it has been such an amazing experience. Lastly, I really enjoy working at the Coco´s Vet Rescue center. I feel like what they are doing for the animals there is extraordinary. I have learned so many things from them. From preparing a pet for surgery and caring for them afterwards to see how much work having a pet is. It has shown me how much responsibility you have to have to care for them properly. I´m having the time of my life and I never want it to end. Thank you GVI for welcoming me to be part of this unbelievable experience and for showing me that volunteering for others is one of the most rewarding experiences.