Not just another average turtle dive
By Paula Brok
3 years ago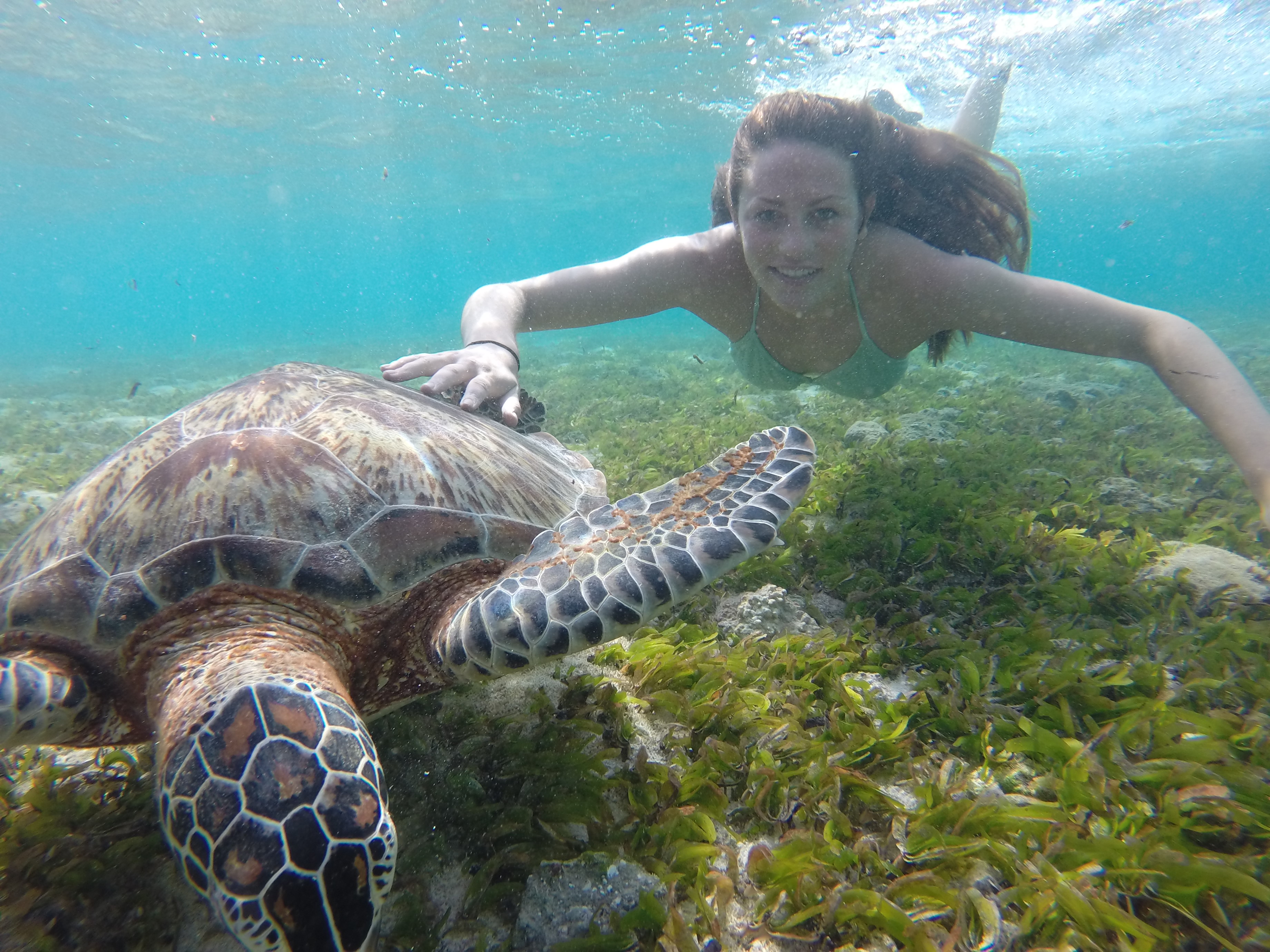 My time with GVI at the Seychelles is amazing!
In my opinion the best part of the volunteer work at Cap Ternay is the diving. Just last week I had my best dive ever. Actually it was just a normal "turtle dive", where we have to search for turtles and document every little breath they take. We were lucky enough that we found a turtle directly after 5 minutes, which led us to another 2 turtles, an eagle ray, a massive devil ray, lots of lion- and stonefish and two huge bumphead parrotfish!! When I thought the dive couldn't get any cooler we finally spotted a big white tip reef shark circling around us. I really freaked out underwater, because it was my first shark ever in the Seychelles!
But apart from the great experiences here at Cap Ternay, I also had the chance to see the underwater world of Bird Island, a really small private island with just 30 inhabitants and 15 little bungalows. We had large white sand beaches all ourselves, great all you can eat buffets and amazing hot showers!!! And not to forget the unique experience of swimming with at least 15 turtles at once! On land we enjoyed the variety of birds and had the chance to take lots of selfies with the famous giant tortoises. All in all I enjoy every day here at the camp and I'm really sad that I have just one single month left. I would recommend this project to everyone!! 🙂
Subscribe to our Blog
GVI on Instagram
Sorry:

- Instagram feed not found.
GVI on Facebook