Joys of Living in a Tropical Paradise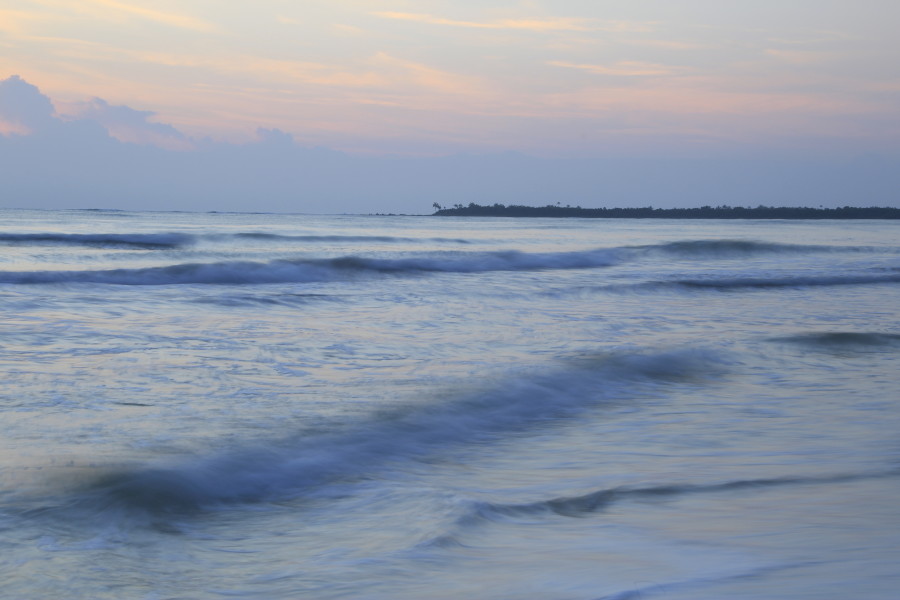 So it's the end of our third week here at Pez Maya. This week some lucky groups saw green turtles on their dives (except myself – not that I'm still annoyed by that or anything… next time though!), some of us saw what we believe to have been a shark swimming near the shore, and we've had some cancelled dives due to the weather conditions. Part of the joy of living in a tropical environment as well as on the coast is that the weather can switch from sunny and hot paradise to stormy in a heartbeat. Still, inclement weather can't stop the fun in paradise so when our dives on Wednesday were cancelled, we replaced them with fish and coral identification games (after all we're here for serious scientific reasons) and beach volleyball (you can't be serious all the time). It's a hard life in paradise! Beach volleyball is always great fun – we get both staff and volunteers involved in the mix and we try to play a game (It's the taking part that counts right?!).
As of the day of writing, myself and the other volunteers who started without our open water qualifications have passed our advanced open water course! This means that we can now move on from learning all the different basic dive skills and can now crack on with the science side of life at Pez Maya – monitoring the reefs – both coral and fish species, keeping a watch for signs of disease on the coral and controlling the invasive lionfish species on the reef. I've been waiting for this point of my stay since I originally signed up for the 8 weeks several
months ago. Diving in the beautiful Mesoamerican Barrier Reef is a hugely enjoyable experience at any time but for me it can only be enhanced by an increased knowledge of what I'm actually looking at. The first time seeing a large fish such as a barracuda or indeed a lionfish is a sight that you don't forget in a hurry – my first time with a barracuda was seeing it come up over the top of the reef to my side with a large school of fish hurrying along behind it as though they were attempting to hide from it in a blind spot.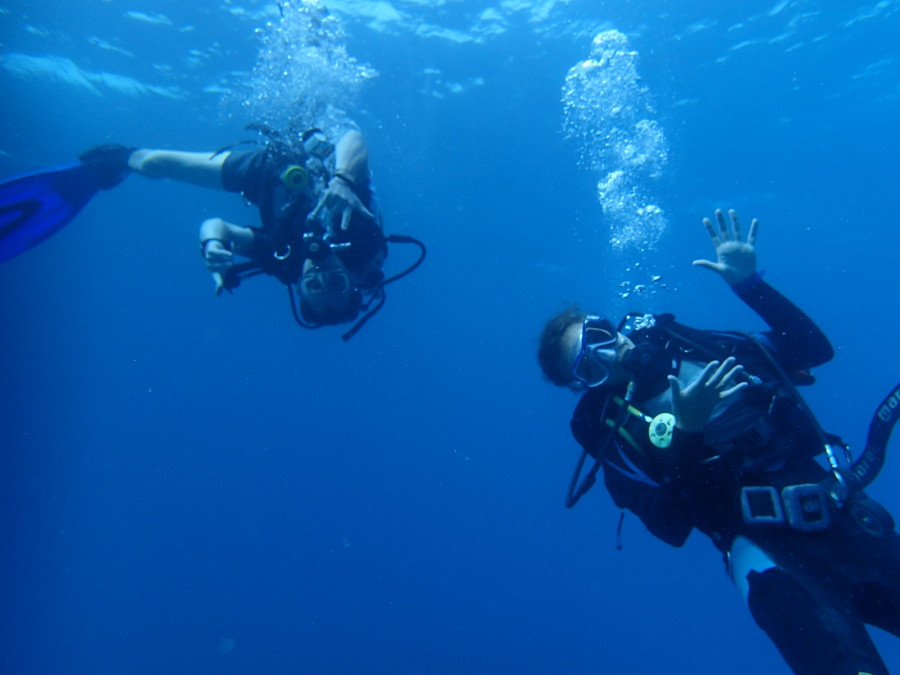 Hopefully next week we will have good weather and calm seas – I've officially caught the diving bug! So to summarize, diving is awesome; living in Pez Maya is awesome and more people should do it!
-Tom