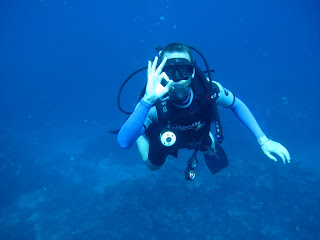 Here in the Yasawas the team is gearing up for the launch of GVI's newest marine conservation program. Over the last 3 months both staff and volunteers have enjoyed diving for recreation in and around the Yasawa group. Early next year, volunteers will be diving for another purpose. The GVI Fiji Marine Conservation program will focus on the completion of the necessary biodiversity surveys required to identify and setup locally managed marine protected areas. Divers will train as biodiversity surveyors specializing in different aspects of underwater ID. Watch this space for further information !
Subscribe to our Blog
GVI on Instagram
Sorry:

- Instagram feed not found.
GVI on Facebook