The most incredible and life changing experience I have ever had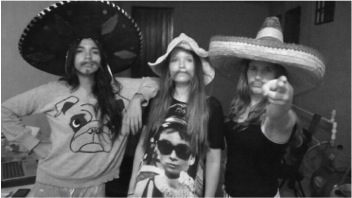 My first two weeks here in Playa del Carmen has bought me the most incredible and life changing experience. Not being able to speak much Spanish, I was thrown into the deep end from the get go, however everything began to fall into place shortly after our arrival as we learnt on the way.
The white sand beaches and turquoise colored ocean gives off the feeling of an unknown paradise; I don't think I've ever seen such beauty before. In contrast, the cramped, sweaty yet hilarious Collectivos as a means of transport around town along with the bustling local streets is an ideal representation of Playa´s diversity.
One of the highlights of my time with these beautiful children was spent in the sensory room at the school. Massage therapy is conducted on the children in a room that is purely lit by twinkling fairy lights and enclosed with calming music. It is so heartwarming seeing them smile and become completely hypnotized by the movement of their muscles in this magical wonderland, a dreamlike state full of relaxation.
The physically and mentally draining activities, along with the humid weather often calls for a much needed night in, although it's hard to resist the endless opportunities. The night life is out this world. Every time we go into town, something strikes you that makes you feel so alive and in the moment – living life as it should be. I guess the feeling cannot be described until you experience for yourself.
Our designated time off allows us to explore this beautiful place in which we are now part of. From the crystal clear beach and lagoon within walking distance from our house, to swimming up close with turtles at Akumal or exploring ancient ruins in Tulum, it is clear that the amount of culture and splendour that Mexico offers is abundant.
I cannot wait to see what my last two weeks here in Playa will bring. I definitely know it will be tough to say goodbye to one of the best places that this world has to offer.  As of now, every minute of my experience has been unbelievable and one I will never forget.