In case you missed it: GVI Laos MAR July 2018
By Groups Co-ordinator Georgia Lee-Abbott
1 year ago
GVI Laos Monthly Achievement Report July 2018: Service Learning Groups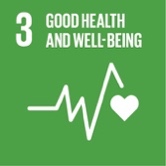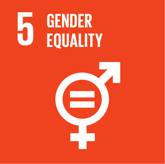 Objectives
To provide students from Scarisbrick Hall the opportunity to contribute to increasing the educational opportunities of students in Luang Prabang within the fields of English language practice and consolidation while fostering a cross-cultural exchange
To provide students from Guildford High School with the opportunity to contribute to increasing educational opportunities for students in Luang Prabang within the fields of language and health while fostering a cross-cultural exchange.
To provide students from Scarisbrick Hall and Guildford High school the opportunity to be immersed in Lao culture through unique culture and language experiences and forums.
To provide Scarisbrick Hall and Guildford High school students a deeper understanding and space for discussion about the UN Sustainable Development Goals, how the GVI Laos project is contributing to these and where their service project fits in to this wider global initiative.
This July, GVI Laos welcomed our first school groups on our Service Learning Program. A group of 9 students and 2 teachers from Scarisbrick Hall, UK joined us from 8 July to 17 July. This was shortly followed by the arrival of 12 students and 2 teachers from Guildford High school also from the UK, on 21 July to 4 August.  
Scarisbrick Hall and Guildford High participated in a targeted language exchange program with Lao students from our regular programs. Each student was partnered with two GVI Lao students, to participate in targeted English language activities. These activities were based on consolidating and building on what the Lao students have learnt in our regular programs and to give them an opportunity to implement and use this in a practical, real setting. At the end of each school's visit, the GVI students' confidence in speaking English had markedly increased with intense practice of the phrases and tenses learnt in the classroom.
Both groups also facilitated English conversation practice by attending Big Brother Mouse, a conversation drop in centre and one of GVI Laos' local partners. Here the groups assisted young adults to practice their conversational English, and in turn received a greater insight into Lao culture through their conversations. We were thrilled to see many students from our language exchange program begin attending Big Brother Mouse as well because their confidence had been boosted and their drive to practice English enhanced. Both groups also spent a day at a Big Sister Mouse School, working with young Lao children to teach English through games, song, and story books. The two groups' contribution greatly assists these Lao children and young adults to access better educational and employment opportunities.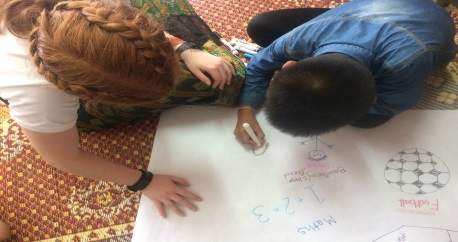 Guildford High assisted in the delivery of first aid training to 45 Lao students. Following their own training during their first week on project, the Guildford students assisted First Aid Instructor and Program Manager Leyla Isin-Xiong by facilitating practice of the primary and secondary skills in small groups. This allowed all 45 students to get hands on experience with each technique and skill.
Both school groups participated in a number of cultural activities alongside their volunteer work. The groups participated in traditional pottery, cooking, weaving, and jewellery making classes, visited a traditional Lao rice farm, and visited a number of social enterprises. The groups learnt about the importance of supporting local businesses, and finding sustainable employment opportunities for Lao people. Both school groups were also motivated and impressed by the work being led by locals on the GVI Laos menstrual health initiative, and assisted the project by packing menstrual kits for villagers.
The two groups participated in reflection sessions, run by Groups Co-ordinator Georgia Lee- Abbott. In the reflection sessions, both groups discussed how the work they had done on project had benefited themselves personally, the community they were working in, and global development at large. The groups also discussed which UN SDGs they were contributing to with their work, and agreed that their efforts contributed to goals 1, 3, 4 and 5 in particular through their participation in community education and health projects.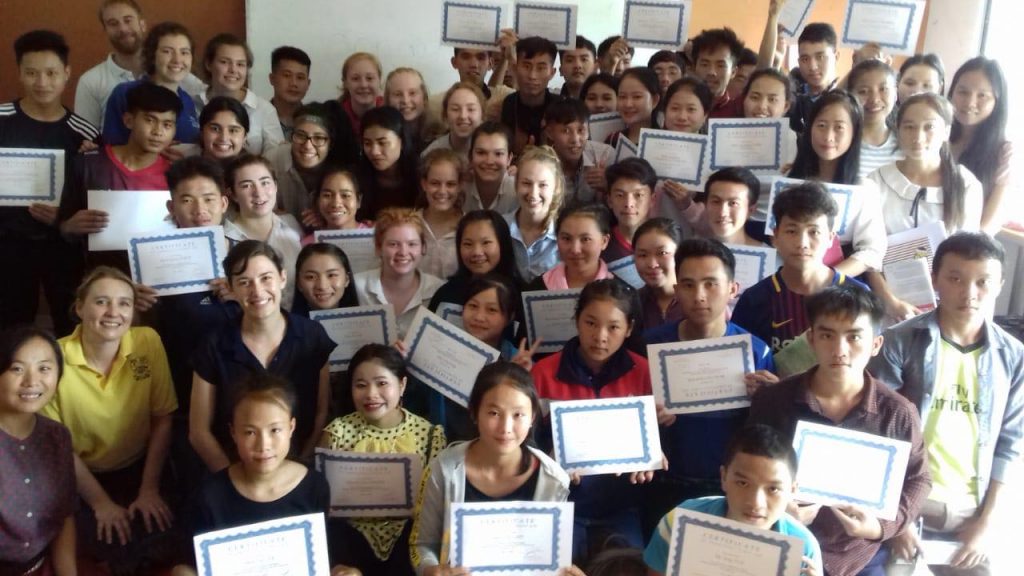 Both groups gave overwhelmingly positive feedback on their experience in Laos with GVI. The school students said the project was life changing, and the teachers said the project was the best both schools had participated in.  Most importantly, the feedback from the local community on the project work and the groups engagement with the the local culture has been fantastic. We look forward to welcoming more service learning school groups to Laos in the future!