I Wanna Be a Millionaire….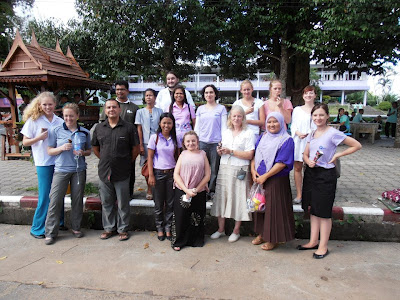 This was my second trip to Khao Panom, the site of a severe mud slide last year where GVI helped local businesses. It had a lot to live up to after the first visit and my starring appearance on a Radio show.
After a slow start, it delivered in spades. The journey to the school was a horrific two hours in Noi's Song Thaew (van with two long benches in the back). Hot, sweaty and miserable, we arrived to teach seven 25 minute rotations with a break somewhere in between for lunch.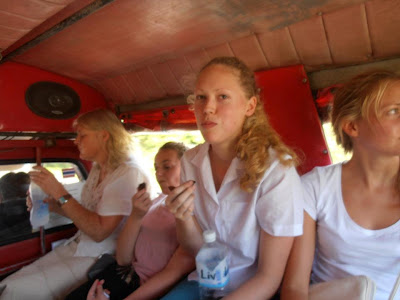 I had chosen to teach 'the family' as it was a lesson I knew well. The kids were exceptionally polite; asking for permission to enter the room; standing up and welcoming me in every class. The look of horror and sheer joy on the faces of each child as I went round asking each of them their name; even using a bit of Thai now and then when I needed to brought forth shrieks of laughter from the children. None more so than when I 'wai'd' (http://www.kingdom-of-thailand.com/wai.htm) the director of the school when receiving my gift and said 'Kop kun krap'. (Thank you)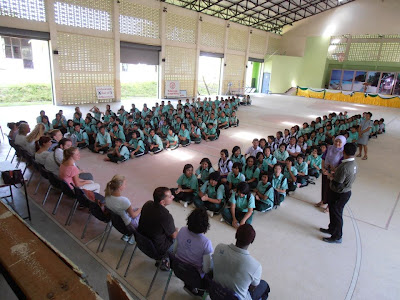 This is one of my happiest memories of Thailand and quite emotional to; it actually brought a tear to my eye writing this blog. If these kids could bank smiles they would be millionaires. Be careful though; they will steal your heart in a heartbeat.
Subscribe to our Blog
GVI on Instagram
Sorry:

- Instagram feed not found.
GVI on Facebook