I didn't get the A Levels I expected. Now what?
By Petrina Darrah
11 months ago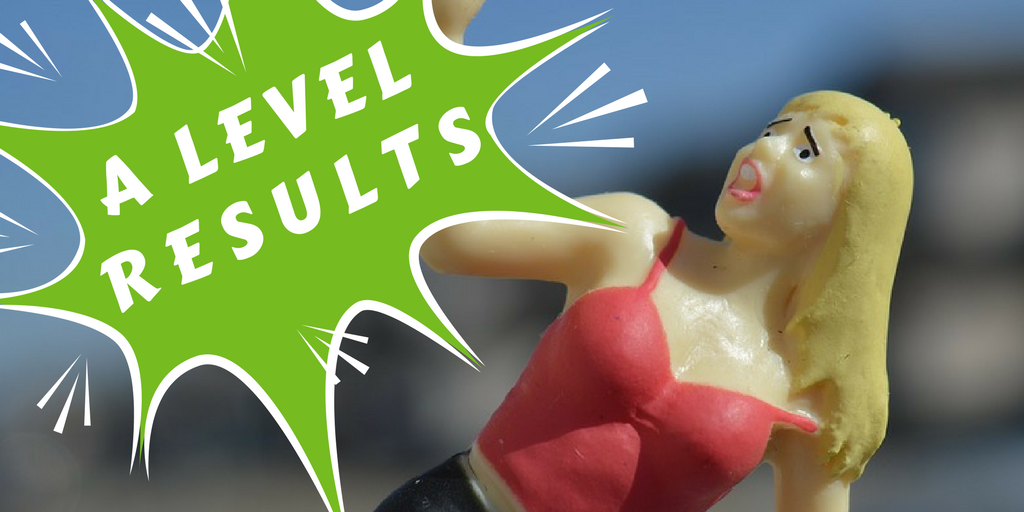 Yeah, okay, so yesterday didn't go as expected. And now nowhere is safe. Everywhere you go, people just don't tire of asking 'What did you get?' And as if that wasn't enough, you can't open any social platform without seeing someone boasting about their 1000 million A's. It kinda feels like you've been instantly transported to a deserted island somewhere far away even though you're still surrounded by all your family and friends. It's isolating.
To help you find your way back, we've put together a list of next steps.

1. Make 2nd Best Your First Choice

Maybe not getting the grades you expected meant you can't get into your 1st choice of university, but your other options are still on offer. In this case, you can revaluate exactly what it was that made your number one pick so attractive – whether it was the campus, the location or the course syllabus.
If you look at your next best choices, you will most likely find a lot of positives you simply hadn't considered because your attention was focused elsewhere. Even if your second option doesn't match the first in all areas, it might stand out in other ways, so it's worth giving it a chance.
Even if you give it a shot and end up disappointed, you don't have to commit for the entirety of your degree – there is the option of a transfer in your 2nd or 3rd year. But remember, to make this work you'll need to pull off excellent grades in your first year, so wherever you end up, go in with guns blazing and give it your best.

Further Reading: Why I Regret Not Taking A Gap Year
2. Clearing
If you missed out on an offer and still want to start university this year you can apply for Clearing.
Clearing is essentially a process where universities, including highly-ranked institutions, aim to fill the thousands of empty places left on their courses after the first round of applications. They are looking for people just like you, who are smart and motivated, and in need of a second chance.
If you have your A-level results, you can apply for any course with vacant spots. Course vacancies are often published on university websites, or listed on the UCAS website. Clearing ends in October so make sure to send your application.
Further Reading: The Educational Value Of Internships
3. Join An Internship Program
So you won't get into the course you wanted – that doesn't mean you can't get a head start on the experience you need for a successful career. Internships are a great way to start building your knowledge base and acquiring the skills to add to your resume. Plus, you don't need to fret about being rejected, as the pre-requisites for many internships are simply passion, motivation, and a willingness to learn.
Internships can bridge any gaps in your education as you wait to re-apply or figure out what to do next. When you get home from your adventures in Mexico or Fiji, you can be pretty confident you'll be the envy of all your friends, plus you'll already have established an attractive resume.

4. Join A Volunteer Program
If you aren't ready for a big time commitment, then an internship might not be the best choice. But you can still travel abroad to learn new skills and make a difference. After feeling like your whole worth has been determined according to a piece of paper, volunteering can be a great way to collect yourself before making a real impact on the world. Taking time to pursue altruistic ends gives you the chance to work on experience and skills that could boost your CV or application. Make the world your classroom and dive into a project in an area that interests you.
Further Reading: What Can Volunteering Abroad Teach Me That School Can't
This is a great post-high-school step, as you can take time to think about the big question of what you want to do in life. Volunteering gives you the chance to contribute to a meaningful cause and get an insider's look at careers such as wildlife or marine conservation, all while gaining valuable skills and experience. That experience could be what gives your application the edge when you re-apply for your dream course.
There's another benefit to volunteering after you college application gets rejected, too: you'll have such a good time you'll forget how hurt you were when you're a level results came through!
5. Look Into Alternatives
As everyone from your bestie to your nan keeps telling you, there are things to do besides uni. You could take a gap year, learn trade instead by signing up for an apprenticeship, or even dive right into the workforce. Getting a job right out of high school could help you gain professional experience and help save for your degree if you decide to pick up your studies a few years later.
Further Reading: How to Take A Gap Year: Before, During and After
After all, there's nothing to stop you reapplying and a gap between school and university could help solidify your life plan and get a clearer view of your goals.

Find your footing by after missing out on a place at college by becoming part of one of GVI's award-winning volunteer programs or internships. Choose from and choose from community development, animal care, teaching, women's empowerment, and wildlife conservation projects worldwide.