Hunter's Royal Trek - Day 3&4
Day 3: The third day was a really special day. It was one I'm not likely ever to forget and was probably the most special day and night of my entyre experience here in Nepal or India. In the morning we got up at about 5 am to hike for about an hour to make it to a viewpoint for sunrise. The sunrise was spectacular, even being half awake. After that we had breakfast, and set off hiking for about 3 hours until we stopped in a village to have a lunch of basically Ramen noodles cooked up with some vegetables and spices. (I wish I would have experimented with Ramen like this in the college dorms.)After lunch we set off for about another 3 hours trekking, making the day in total about 6 hours hiking. The hiking was not what I found so awesome about the day. After lunch our guide offered us to come stay with his wife's parents, his wife's sister and her children. It would not be near as nice of an accomadation as a long would be and it would be about an extra 2 hours hike. Both Sarah and I did not want to offend, and were both fairly excited about the offer. So we finally arrived at a rickety mud house and the top of a hill with an incredible vie of both lakes we had been travelling around (Rupa and Bagnas) with two cows on the side, a couple chickens running around, and two or three goats in a very small field next to the house. Before we could even make introductions with the entyre family, the dark clouds that had been following us the previous hour or two turned into a enormous flash thunderstorm. Me sarah and Homme our guide kept to a room on one side of the house looking out onto the porch during the storm. It was some of the strongest wind I've ever encountered, and the rain was falling hard. While we sat safe and dry watching the storm, Homme's in-laws, a man and woman both 60+ years of age were out in the storm securing the house, and wrestling up the animals into their shelters. All the while Homme's sister-in-law was making us tea. We had a perfect view of one of the lakes, and I noticed that there were two boats still on the lake during the storm. I watched them closely, as one boat made it safely to shore, but quit watching the other boat once we got our tea. It wasn't until the next morning that we found out that the boat had sunk, and multiple people had died. A couple days later the official report revealed that 2 children and 3 adults had died on that boat, while 3 others were able to swim and survived. It still really weirds me out that I was watching that boat before it sank, and might of even seen it sink if I it wasn't for the tea. But on a happier note, the storm eventually let off, and we spent all afternoon and night sitting around with our guides family, and I couldn't really explain it but somehow we communicated without even understanding each other's languages. The Mother-in-law made us Dal Baat and wouldn't leave my plate empty until I had eaten at least a couple pounds of rice and had to beg to stopped being served. Homme's sister in Law had two babies who we played with for hours, and also a 14 year old daughter who Homme was trying to "hook me up" with to my polite decline. After dinner we spent hours listening to Nepali music, singing, clapping, and after a full stomach of dal baat, prawn crackers???, and enough home made Nepali wine they had me up with the grand-pa dancing, clapping, and singing along to Nepali songs of which I had no clue what they were saying. The chance to get that deep into their culture, and to connect with a Nepali family the way I did, in such a short amount of time, with such a language barrier was really amazing to me. I spent the next day I was thanking our guide over and over again for such a great 
opportunity.
Day 4: Day 4 doesn't really have much to tell, we got up, had breakfast, and said our farewells to Homme's family, and made our way down the mountain on a 2 hour hike to the bottom to the lake where a taxi picked us up and took us back to Pokhara. The Royal Trek was amazing, while it may not have been the most challenging, or the best scenery you could choose from the different treks in this area, the chance to experience so much of real Nepali culture, the culture outside of the big cities and the tourists, was really an awesome opportunity. As as you can tell from the photos, the scenery was pretty awesome.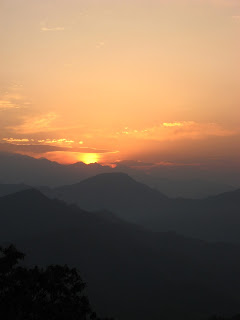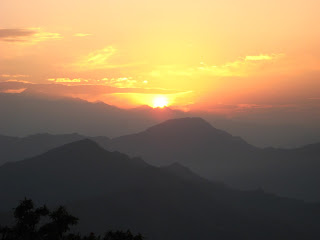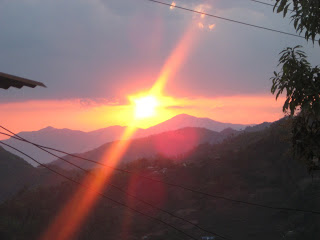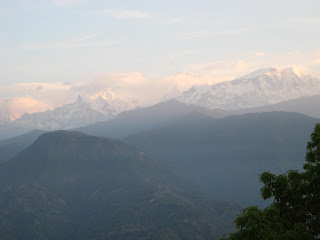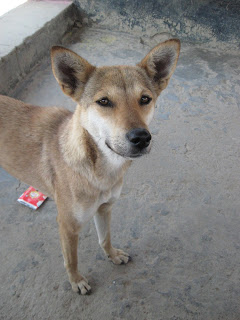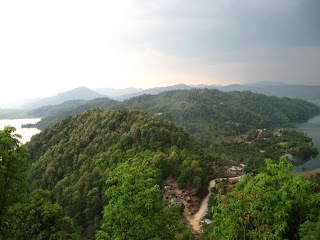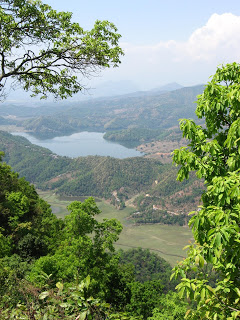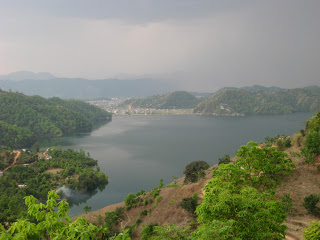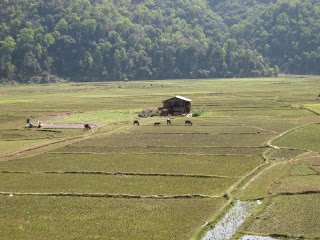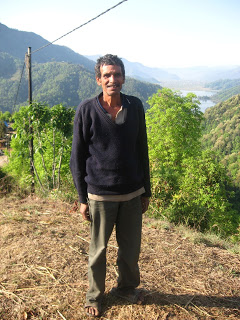 Subscribe to our Blog
GVI on Instagram
Sorry:

- Instagram feed not found.
GVI on Facebook