How Environmental Awareness Can Change a Child's Life Within a Community
By Mason Sullivan & Paul Hussien
2 years ago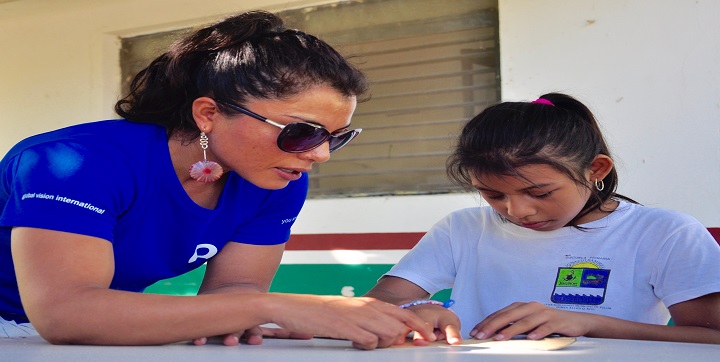 When we first signed up for GVI we knew this would be an opportunity to help the environment and make a difference to a reef in need. Little did we know that our influence in Mexico would include all of the above and more.
Volunteers would be offered the opportunity to head into the local town of Punta Allen, about an hour south of Pez Maya, and experience the local culture, which is mostly based around tourism and lobster fishing. What we were also lucky enough to experience was an insight into the local schools and education programs, from kinder up to secondary.
Each week 3 volunteers along with our community leader, the tireless Erika Gress, would prepare environmental awareness themed games for the children to participate in and learn from. We hoped they will take on board values such as reef protection, environmental sustainability and waste management/recycling from the games we created. During these programs we were introduced to an amazing young lady who unfortunately had been blind since birth. We were informed that they had been trying to buy her a new brail computer but were not having any success on raising the money through the Mexican Government or the local people (who do not a large amount of disposable income, as Punta Allen is just a small fishing village).
One of the GVI volunteers, the amazing Ben Stacpoole from Australia, came up with the awesome idea of trying to raise the money for the computer through the other GVI (Pez Maya) volunteers by creating a plastic awareness fundraiser. This fundraiser was put together by imposing a fine of 10 pesos per single use plastic piece used on our weekend trips to Playa Del Carmen, Tulum or elsewhere, as well as any plastics brought back to Pez Maya Base.
It was based solely on an honour system relying on the good hearts and nature of the Pez Maya volunteers and staff.
This jar was in use for around 9 weeks, and even after Ben's time at Pez Maya ended, Mason and Paul continued to monitor the jar and encourage others to donate.
We raised 11,382 pesos amongst the volunteers and staff, plus anther 5000 pesos from Paul's mum (Karin Hussien) in Australia who was touched by this little girls story. In total we raised 16,382 pesos for this beautiful young lady to afford her specialised laptop with extra for any other educational tools she may need. A special thanks to all the GVI volunteers and staff for their generous contributions. Special mentions to Erika Gress, Ben Stacpoole, Karin Hussien, Mason Sullivan, Sujin Lee, Andre Haripinski, Paul Hussien and Carolina Guzman for their hard work.