Healthy Habits at Grade R
It was great to have Kristin and Martina here as Health
care volunteers.  They were here for two weeks and
made a great difference.
Toothbrushing is not new to the routine at Grade R but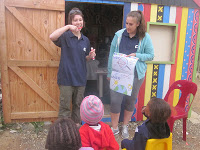 what is new is our feedback system between home and school. The children each have a chart and as they
remember to brush
their teeth at home, they mark off the
day and then bring their
chart
 back to school.  The children
are so proud in the mornings
when they
show us their tooth brushing charts.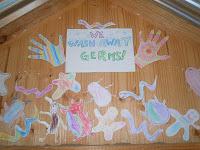 There is no doubt the toothbrushing message is being noted by the children.  They see our volunteers and burst into the toothbrushing song, complete with actions.  A song Martina and Kristin developed to the tune of "Mr Sun".
The children have also been learning about germs and have done a variety of activities about handwashing and how easily germs are passed from one person to another.
These are all important concepts for young children to learn about. It's great that the children have been so engaged in the topics and great that we are developing a partnership
between home and school to work together to encourage the
children to have
good toothbrushing habits.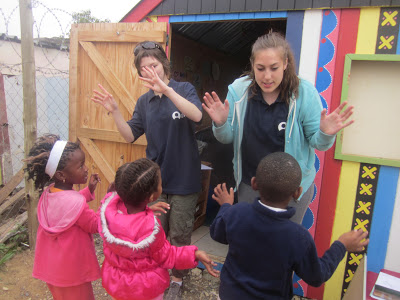 Cheryl Martin
Project Manager