By Britney Ellis
4 months ago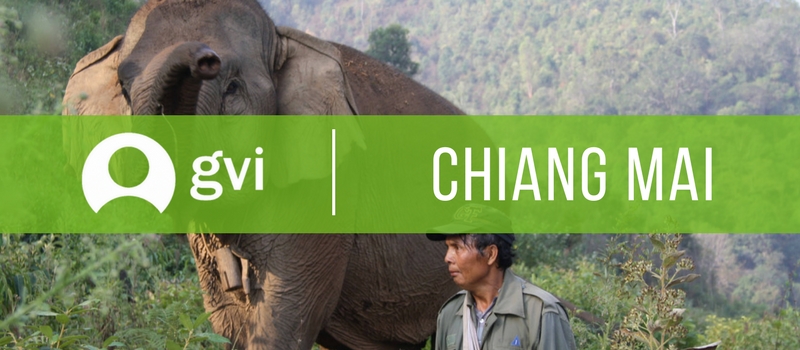 As you know, October is filled with spooky ghost stories and witches flying about all around the world. This year, Huay Pakoot was not excluded from these trembling terrors. Our volunteers and interns made their way through a misty and haunting maze, running for their lives. As they were chased through a pumpkin field, they had been tasked with collecting three, however, due to the creepy masks and horrifying screams, they fled from the field and onto the haunted trails of the corn field. As they made their way down the trail they were met with the screams of an awful sight; a staff member was shouting and screaming bloody murder! The volunteers ran and ran and out jumped a scary clown chasing them down!  Volunteers and interns continued down the trail and were faced with many scary obstacles, laughing and screaming all along the way. The dogs also played a completely unintentional role but their running about the field making noises added to the level of suspense and heightened tension. Thanks to our awesome mahouts, Lek had his face painted like the Joker, Atit the face of a creepy clown, Patti Syee the face of Jigsaw from the Saw movies whilst Wynn and Duh Lur had painted masks and were sneaking around the groups to scare them from behind. The mahouts enjoyed this creepy adventure just as much as those walking the maze.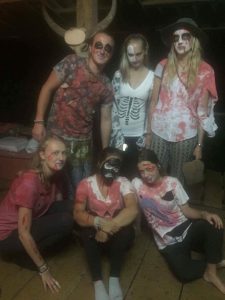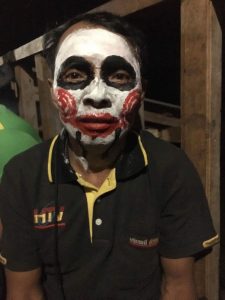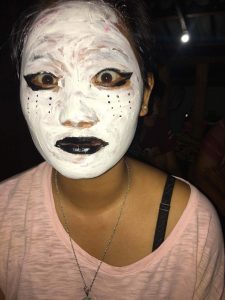 In total the fundraiser was able to raise 1,500 baht for the GVI Trust which goes towards keeping our elephants Khum Suk, Sah Jah and Lulu here in the forests of Huay Pakoot where they belong and their mahouts living with their families in the village.
Subscribe to our Blog
GVI on Instagram
Sorry:

- Instagram feed not found.
GVI on Facebook