GVI's vet program for two weeks in Playa del Carmen, Mexico
By Stefana Hasegan
8 months ago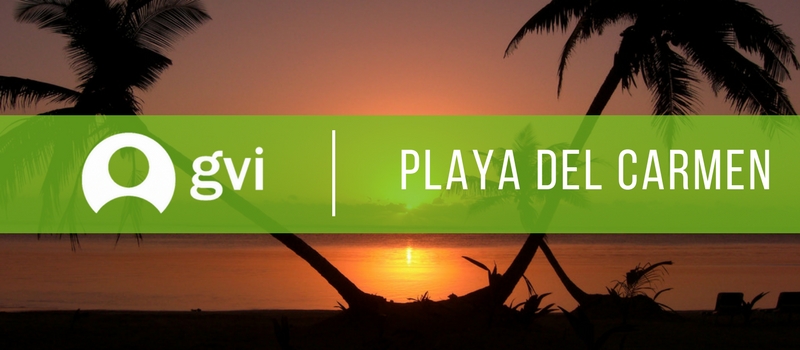 My time here in playa has been unexplainable to say the least. For starters, volunteering for GVI has allowed me to take
part in helping out in the local community. I decided to go on this adventure to figure out if I really wanted to be a vet and to experience travelling in a different way. I took part in GVI's vet program for two weeks, and I got to work at Coco's – a clinic that works with reducing the population of stray animals on the streets by sterilizing and rescuing the animals. My time at Coco's has been amazing, I got to meet the most wonderful people and felt a whole new love for animals. The people there work very hard every day, some days were quiet but most days we had up to twenty dogs and over twenty cats. Although it's a lot of work, everyone at Coco's were always smiling and very welcoming. I felt like I fit in right away. I got to take part in preparing the animals for surgery, this included shaving and cleaning them. I also got to learn about how the animals are given anesthesia and antibiotics before surgery. I was very lucky to work side by side with the vets and watch them do surgery. The vets were always happy to answer my questions and teach me about the procedures that took place. Everyday I was happy to go to work as I got to see and play with new dogs and cats- but best of all, I saw the wonderful people there. I loved that I got to see a lot of puppies and play with them. I also got to help out with the animals' recovery after surgery. This included making sure they were breathing, as well as cleaning their ears, clipping their nails, waking them up, and moving them back to their kennels. I loved every minute of my time a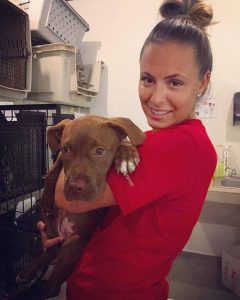 Coco's, it allowed me the opportunity to interact with animals in a different way and grow my love. I can now say for sure that I want to pursue a career in veterinary medicine and continue helping animals. Being a volunteer has given me a new experience in travelling: I got to help the community and give back, but still see Playa and have fun. The GVI house has been amazing and the most memorable part of my trip. You would think that living in a house with nine people and sharing one bathroom with my four roommates would be frustrating, but it was anything but that. It was so great and fun and I will never forget it. My roommates are the most kind and welcoming people I have ever met. We all got along great and I really am going to miss every single one of them. Although we come from different parts of the world, we got to share a house and the experience of a life time together, and I know that I have made not only life long friends, but a second family. Playa itself is a beautiful location with lots to explore and experience. Even though my days were busy with work, I still had a lot of free time to go enjoy the beaches and the city. Most days after working, I would come straight to the beach, enjoy the beautiful ocean, and work on my tan. I will definitely be back and am so thankful for this wonderful experience.
Subscribe to our Blog
GVI on Instagram
Sorry:

- Instagram feed not found.
GVI on Facebook