GVI Luang Prabang – Teaching English to Lao students, Novices and Monks
By Sophie Vasseur
2 years ago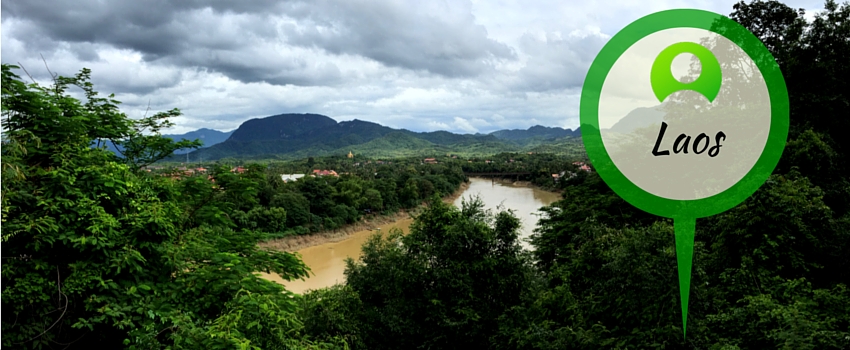 Wednesday 25th January 2017
Coming to Luang Prabang was a big decision for me. Mother of 2 children, having just left for University, French with a British mother, I wanted to take some time for myself. Knowing GVI, through my daughter's experience a year before, I looked at the many projects GVI had to offer around the world and of which, one that could suit me best, having just turned 50.
The general idea was to travel alone for the first time, in South Asia – a region of the world unknown to me and which fascinated me immensely – wanting to discover a whole new way of living and thinking, whilst teaching English to Luang Prabang's students, Novices and Monks. And there I was only 3 months later, landing in the beautiful city of Luang Prabang, Laos.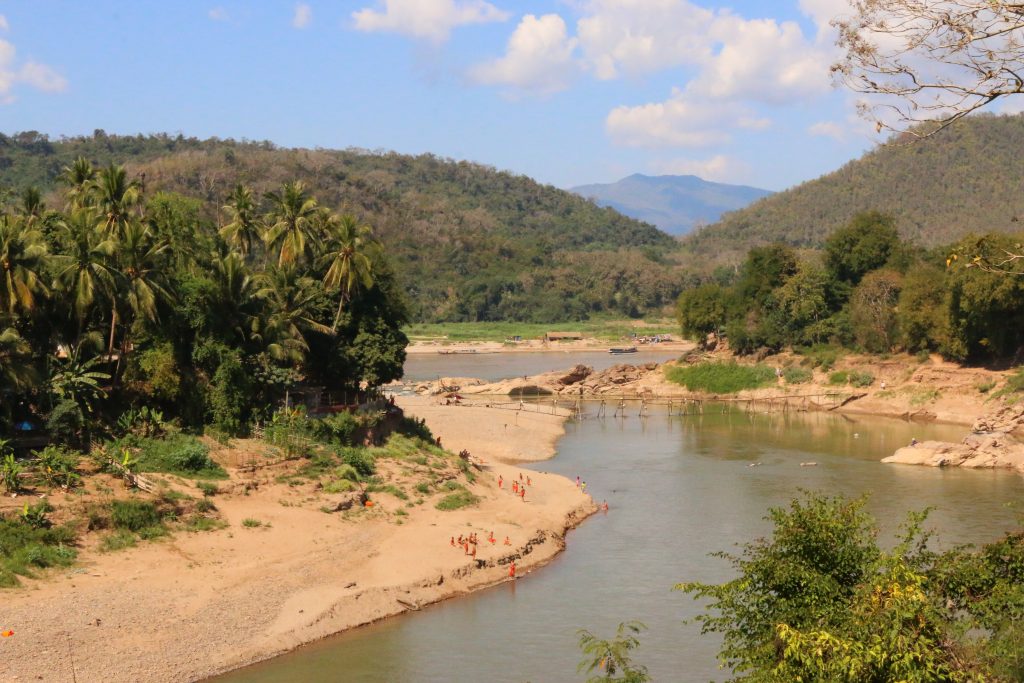 Upon arrival, after many hours of travelling, you will kindly be picked up at the airport by a staff member, and taken to your hotel to be ready for the Saturday morning 9 o'clock meeting at Villa Merry 2 (the base for GVI Luang Prabang), the day you begin your volunteering.
On this wonderful project, keep in mind 3 things from start:
"Don't panic": training is intense, you'll be in total immersion from day 1, but you will make it and be so happy and proud of yourself.
Learn the Lao way of living and thinking right from the beginning: " bor pen young" (Akuna Matata) and,             "Same – Same, but different" who knows what it means… but you'll get it!
Apart from classes there are 2 meetings a week, Wednesday and Sunday at 7PM, which are super mega short – just a reminder of events and dates to come, share good and other information – share medical issues if needed.
I have been here for 23 days and NO medical issues – GOOD!
While teaching you are often working in pairs – so you are not alone. Class planning takes approximately 30min per class – and you have GVI staff support at all times if needed. Be open, be cool and available to all opportunities, which I have tried to be and it has been such a beautiful experience!
Of course volunteers leave and others arrive – it's not easy as one who just left said "I'm going to miss you guys, thank you for being such an incredible GVI family and creating so many amazing memories together, I hope we can reunite again someday", and so do we!!!
I've been here 3 weeks today, and am feeling very happy, humble and thankful.
If you come to Luang Prabang with GVI, you will get your hands full of volunteering. Don't expect to be visiting the countryside during the week, because often there just isn't time for that. But weekends are all to yourself… or not. The list of things to do is endless and better when everyone is together.
In the past 2 weekends, activities have popped up during the week and before I knew it, I was listed for kayaking, waterfalls visit, zip line, cooking and weaving classes, elephant riding and washing, Mekong River cruises for lunch or sunset, caves, butterfly farm, and more than 30 temples to visit… and much much more awaits you here in Luang Prabang.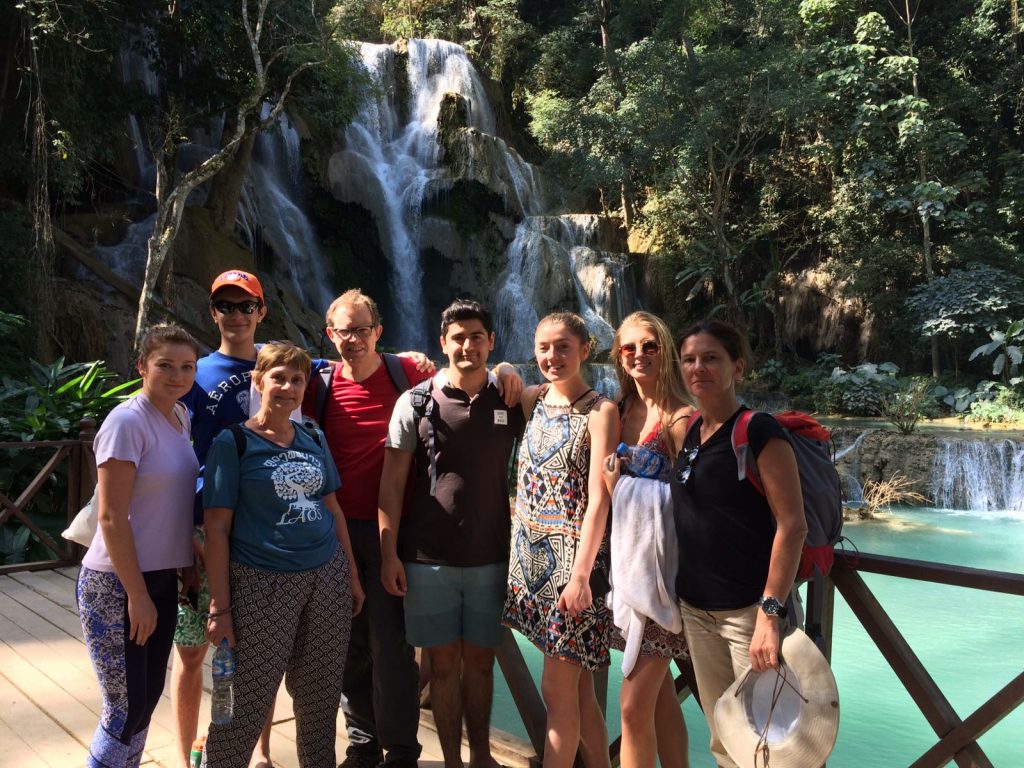 When at GVI Luang Prabang, you may be teaching at one of the following: Xayadeth College, MEC (Mekong English Center), Wat Mano or Wat Pha-O temple schools, or the Library.
My typical day at GVI Luang Prabang is… up at 7h00, class at 8h at Xayadeth College for 2 hours then class at the Library (across from the Royal Palace on Night Market Street) at 12h30 for 1 hour and a half – free afternoon to prepare the classes of the following day, and work out the different bakeries and coffee places around town for the best baguette… I "AM" French right! – Class at 5PM for 1 hour.
But then again Staff really try to accommodate your schedule if needed according to your desires… I have really been impressed with their flexibility both time wise and spirit wise.
Food:
Meals are taken at Bamboo restaurant, our "cafeteria", or not, that's up to you. This being said we sometimes go elsewhere because we enjoy the variety of food this city has to offer. And if not always local, we have the addresses for Mexican food, Indian food and pizza! The BEST.
Meals used to be in house and it recently changed and are at "Bamboo Restaurant" 25 meters away from Villa Merry 2 for all 3 meals of the day, most days of the week (food is great and staff are adorable), including week-ends.
Facilities:
GVI welcomes you to a very nice Guest house – Villa Merry 2, which can hold up to 12 volunteers in standard rooms, with the option of getting an upgraded room upon reservation. There is a simple but efficient kitchen with dishes and cutlery, a fridge, coffee and hot water machines and a microwave, and there are also staff who are there at all times and even clean your room and change your sheets and towel once a week.
The city and its surroundings:
Safe for anybody and thus even more so for a woman travelling alone: I have found myself coming "home" from the late film screening of Chang, a 1925 movie on Laos, at Victoria Xiengthong Palace hotel, in pitch dark thinking to myself I was maybe pushing it a bit too far – but no. People will kindly say "Sa Bye Dee", without taking much more notice of you.
I have been very impressed and surprised with the variety of food, the quality of the hotels, restaurants, coffee shops and shops of local art and clothing Luang Prabang has to offer.
What I have learned from this experience:
– That age difference can "not" be an issue
– That I could teach correctly and have my students improve their level of English in as little as 3 weeks.
– That the people of Laos are so kind and trust-worthy.
Personally I have felt humility towards this growing country, more adaptability than I ever thought I could have, and great pleasure in meeting new people of all different countries and horizons, and happy to share this wonderful adventure and experience with. The volunteers are all driven by a mission to help with an immense empathy towards others and much kindness.
My profound suggestion to you is: Join GVI's Luang Prabang project, giving priceless time to those who need it, go out of your comfort zone and discover a life changing-experience… Enjoy !