Goodbye Cape Town...for now
By Jennie Rasmussen
3 years ago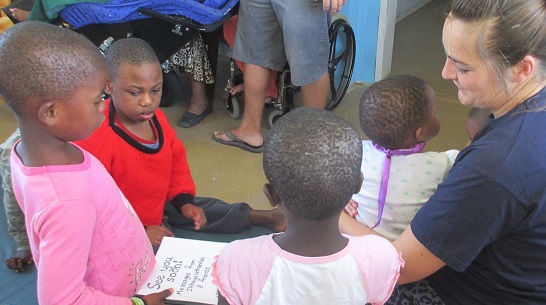 If I was to try and thank and document every person that has touched my heart and every memory shared, I think I would need to write a book. So much can happen in two weeks, let alone almost 5 years here in South Africa.
In 2010, I decided to travel to South Africa for just 10 weeks. The slightly longer trip than planned opened so many new experiences and lessons to learn. I've met many different people from all different countries and cultures.
If there is one thing that I have learnt during my time is the importance of positive role modelling. Having one, and being one. Anyone can do it, no age restrictions or qualifications necessary. A positive role model can be family, friends, a colleague, children or even a complete stranger. I am very fortunate to have had two of the best, my Mum and Dad. I only hope that I can aspire to be the same sort of role model for my daughter.
So to all staff, volunteers, project partners, friends and most importantly the children. Thank you for the love, the laughs and the precious memories.
I will return Cape Town, but before I do I have another journey to take.
The greatest gift you can give to children is your time, and the gift is mutual.