Getting lost in paradise... literally!
By Franzi Pawelz
2 years ago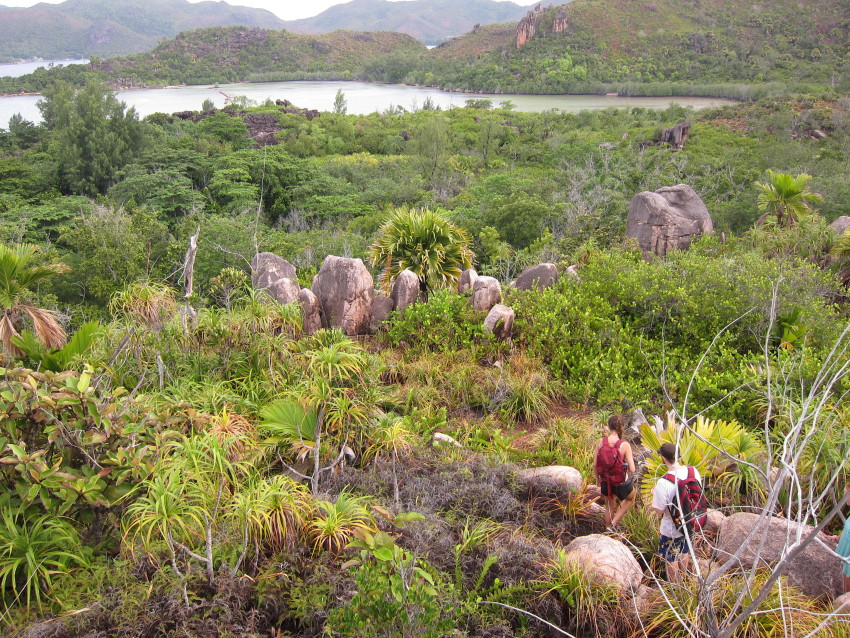 It is hard to say what was the best in the last five weeks! When I first came into the camp I was kind of shocked. Everything is so basic. A shower with rainwater, I never had something like that before, but you get used to it. Even the "bucket runs" for filling up the big bucket with water for the toilets are not as that bad in the beginning. But compared to this moments there are more fun and unforgettable moments. While asking the others what was their favourite moments I received so many different answers. "The best survey was working in the mangroves, measuring the temperature and the salinity." Others prefer the boat snorkel, where you can see all these beautiful small and big kinds of fishes, and with a bit of luck turtles and sharks. Others said their favourite was the Coco de Mer surveys. I love to work with the turtles and tortoise. Especially when it's the tiny little babies. We all have the same opinion on one thing, we will miss each other and the unbelievable good times together! We had so much fun playing volleyball, traveling to different islands, relaxing on different beaches and doing more hikes on the weekends. I will never forget the hike we did on Praslin. We wanted to hike from Anse Lazio to Anse Georgette. While starting in the middle of the day we noticed after a few minutes that it was going to be a tough hike! We knew that we had to hike faster than planned if we were to be back for the pick-up at 5pm to go back to Curieuse. After we lost the correct path a really nice and friendly local person showed us the 'right way'. He took us through trees and bushes, and we were wondering how we would ever have found this way by ourselves. After 30 minutes of a very exhausting hike we looked around and realized we were at exactly the same place as before we met this guy! I think it was very funny. So we gave up on making it to Anse Georgette and eventually we got to the bus stop and took the next bus back to Cote D'Or. We had just enough time to buy some delicious ice cream and still be on time for the pick-up at 5pm. We are all from different countries and that's what makes it all so much more fun. I learned so many new things. I learned so much in these last five weeks and at least I can say that I am very happy that I have three more weeks left where I can learn more about mangroves, sharks, turtles, tortoises and Coco de Mer.
Subscribe to our Blog
GVI on Instagram
Sorry:

- Instagram feed not found.
GVI on Facebook