A fun and challenging experience
By Katrina Grier
4 years ago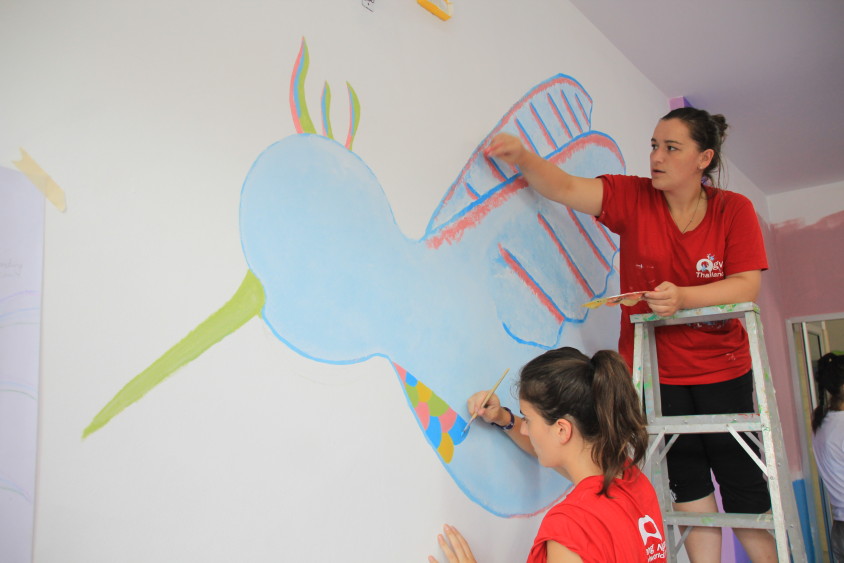 Thursday 21st August, exactly one month from when I touched down in Thailand.
Well, what a month. I have had the opportunity to do many things and work with many different people, old and young, big and small. The weekends have provided me with the chance to explore Thailand, the wonders of Khao Sok being a particular highlight and luckily I took lots of photos.
I came to join this project really not knowing what to expect, I knew the basics about the project of course but otherwise I was completely oblivious. Upon arrival at the GVI base camp I was greeted by many happy people who immediately put me at ease. We had a couple of days training and then it was time to get into it. Having never taught a class before I admit it was pretty nerve racking but all went smoothly and teaching started to be, mostly, a pleasure, rather than the stuff of nightmares. The CDC health classes have definitely improved my acting skills!
At the CamillIan centre (a day care centre for children with disabilities) however there was never any fear, from the moment I stepped through the door I felt happy. The children there are the most beautiful, content children each with their own completely individual characters that make them such a joy to work with. The arts and craft work in which in my time we focused on making a sea scene, complete with jellyfish and two headed mermaids, was great fun but in all honesty what I most enjoyed was just getting to spend time with the children. I hope I made their everyday life a little more enjoyable, I don't know whether I did or not, but I can say that the wonderful children and their carers cheered me up every day and I will thoroughly miss them all.
Finally I'm going to take this opportunity to mention all the people that I have met and worked with here. The community staff will help you every step of the way and are always there to lend helping hand, be it helping with flashcards or comforting you after a lesson gone wrong (it can't all be fun and games :p) and as for the volunteers, well I can
definitively say I've had some great companions and even met a few people who I hope will be lifelong friends. Overall if you are looking for a fun and challenging experience then come and volunteer with GVI, I promise you you will learn a lot.
PS: You can't take the children at the orphanage home with you, trust me I asked.
Katrina Grier – 4 weeks Community Expedition volunteer