By Ikhayalethemba volunteers
3 years ago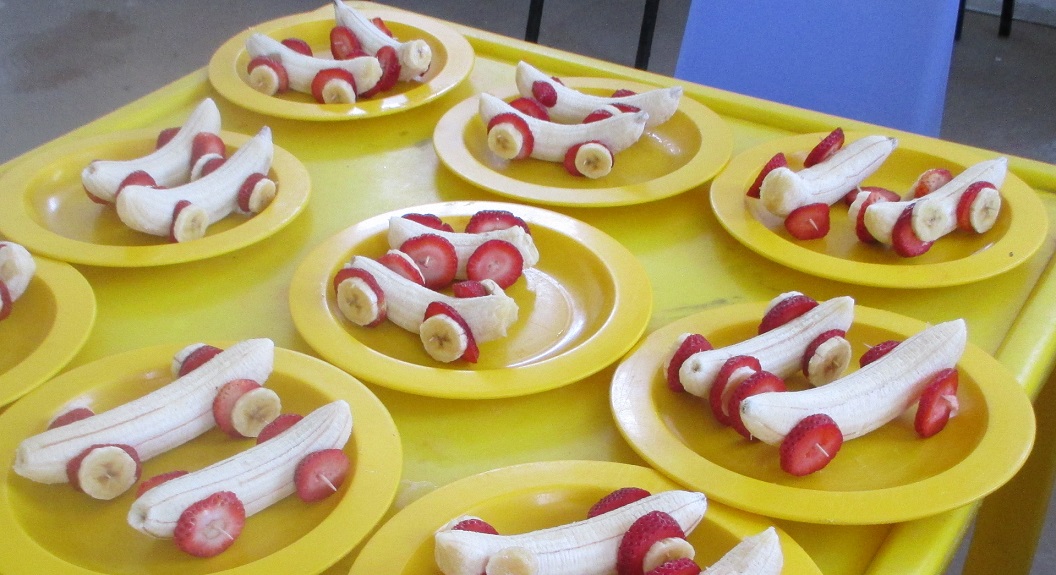 The children we work with look forward to Fun Friday. It's the day we do something just a little different and with, of course, an element of fun (not that every day isn't fun!).
Last week the volunteers surprised the children at snack time.  They provided some fruit cars for the children. Bananas, strawberries and a few toothpicks made some creative cars!
The volunteers set up the tables and then we let the children in one at a time to see their treats. The children's faces were priceless as they entered and saw their fruity treats.  The "ahh"s and "Yo"s from the children said it all.
Once the children were all inside, it was time for handwashing, prayer and then the children started eating their tasty cars.
A great way to end the week!