Friends of Shimoni Forest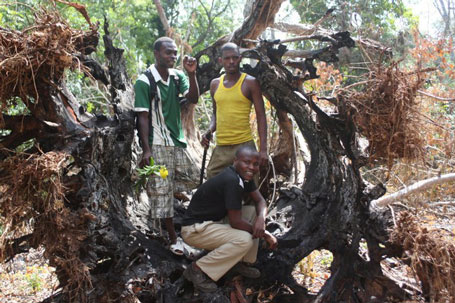 The FSF tour guides
For the last couple of months I have been working with one of GVI's partners, a community based organisation known as Friends of Shimoni Forest. The group's main aim is to support the conservation of Shimoni Forest. They do this through raising awareness of the deforestation levels, actively working alongside KWS participating in forest patrols and taking part in reforestation initiatives. The conservation work that FSF does is funded through tourist days out that FSF organize and lead. It has been a priority of FSF to advertise what they are able to offer tourists and so we have been working hard on a brochure to put out along the South Coast.
FSF's main tourist attraction is a guided trail that takes you through the heart of Shimoni forest and to local places of interest such as the highly respected Kaya's. 
Subscribe to our Blog
GVI on Instagram
Sorry:

- Instagram feed not found.
GVI on Facebook