Five reasons to choose GVI for your Honeymoon
By Samantha Flood, with Ian Farrell and Sharon Galvin
4 years ago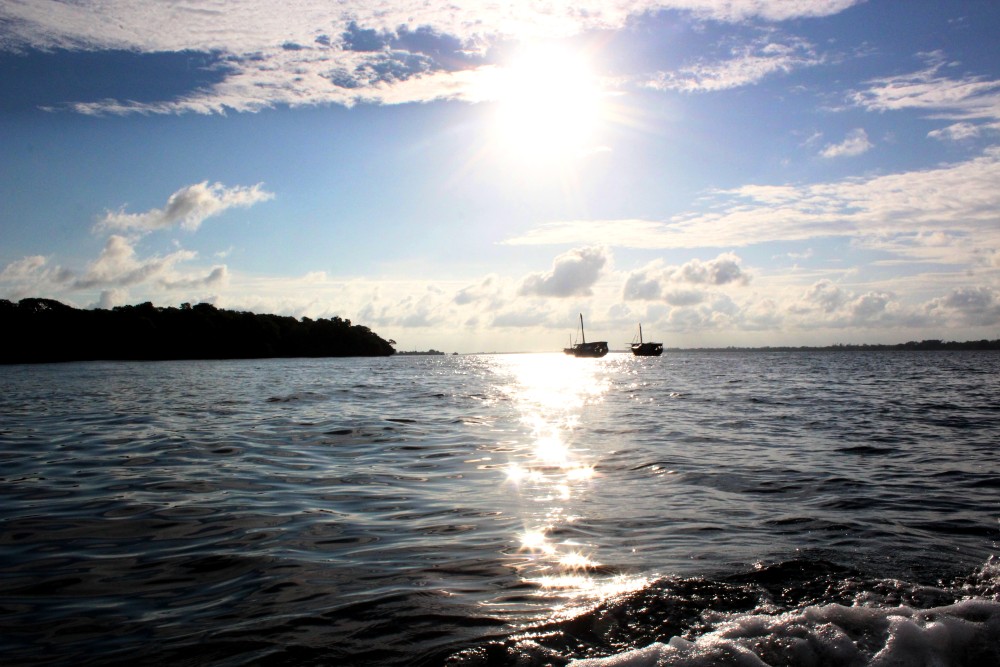 People choose to volunteer with GVI for all kinds of reasons: Perhaps they've recently finished studying and they want field experience, maybe they're taking a career break – or perhaps they're celebrating something rather special in a totally unique setting. We're lucky enough to have not one but two pairs of Honeymooners with us in Kenya at the moment.
Ian and Sharon, both teachers from Ireland, have spent the past three weeks sharing their skills on the Island of Mkwiro with GVI Kenya's Community programme. Sharon in fact signed up for GVI Kenya six years ago – but fate diverted her on a trip to South America with friends. A year later she met Ian – they worked together at the same school – and the rest, as they say, is history (which Ian happens to teach, along with Maths. Sharon teaches Chemistry and Physics). They got married in December and decided GVI Kenya would be their first stop on their African adventure.
So what are their top five reasons for picking GVI for their honeymoon?
1.)    To give something back: So many people contributed to our wedding; it was perfect. When we told people we were doing this, they said: 'Are you mad?! What's wrong with a two-week cruise in the Caribbean?' Of course we wanted to see the world – but we wanted to give something back at the same time. That, to us, was the whole point of what we wanted our honeymoon to be: To think about others, as well as ourselves.
2.)    To do something different: We love the fact that we're not doing what people consider a typical honeymoon. The fact that not everyone does this makes it special. Nothing can prepare you until you come here – it is a culture shock – but give yourself a day or two and once you're immersed, it feels like home.
3.)    To bring ourselves closer: You can go away and sit by a pool and not talk to each other. We believe a honeymoon should bring you closer together, and this has definitely been the case for us. We've faced challenges, lived in a wonderful community, been proactive and developed skills – and been through it all together.
4.)    To have a chance to reflect: We know when we get home that we'll reflect on our time here together. We'll also be sharing it with our friends and family, in our community newsletter, and with the children we teach. So often education in the west is taken for granted; kids at home want the latest I-phone and follow popular trends. Here, children are so resourceful. They make-do with what they have; they'll kick around a ball made from string and a plastic bag. We want the children back home to understand how privileged they are. And one day we hope to have our own children and be able to show them what we did for our honeymoon – that's a humble thing to pass onto someone. Your honeymoon is a once-in-a-lifetime experience, and for us – THIS is the experience of a lifetime.
5.)    To make a lasting change with the time you have: GVI fitted what we were looking for in a volunteering programme. They offer such a diverse range of programmes, the timescales are flexible, and they have an excellent track record. We wanted to spend enough time in one place to make a lasting impression. It's incredible to see what GVI do and how the community is involved – it's a two-way relationship, not a charity programme.
Any last words of advice?
It's natural to feel wary about coming out here – particularly with the current media depictions of Kenya– and we have to admit we questioned whether to still come. But we've always felt welcome and safe: GVI are such a reputable organisation and keep up-to-date with the UK Foreign Office at all times. And the people here are so friendly and their community so remote – it wasn't until someone pointed it out that I realised there aren't even any cars on the island! It's absolutely beautiful.