My first weeks as an intern teaching in Costa Rica
By Sarah White
2 years ago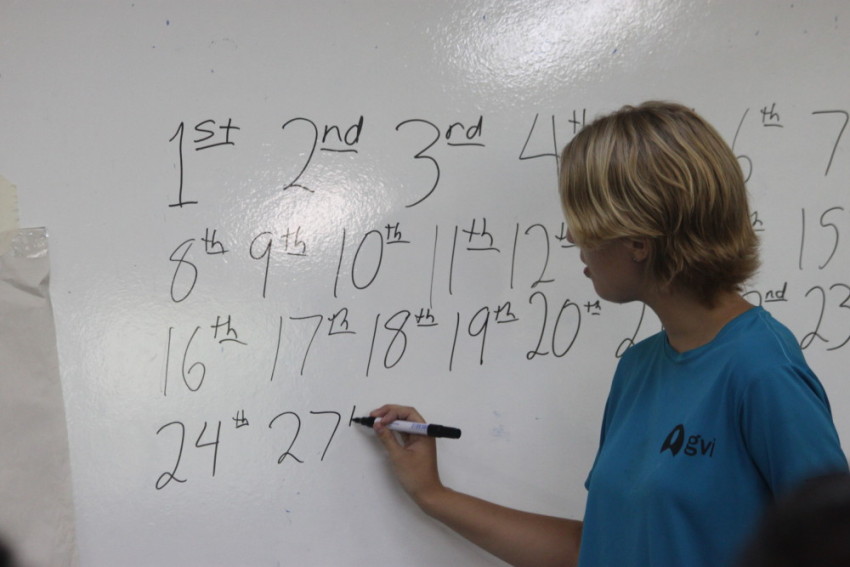 Here in GVI Quepos, things are just getting off the ground for our new group.  Zoe, Rowan and I have just left the warm embrace of our host families to strike out on our own in the new Quepos GVI house.  We all miss our host families (and our host families' authentic cooking and willingness to do laundry!) but it's nice settling into the new house.  The occasional frog in the bathroom aside, the transition has been smooth.  Unpacking, setting things up, and decorating, has been fun for everyone. We've started cooking for ourselves for the first time.  Our varying levels of cooking ability have made this interesting.  (I've been eating a lot of toast, is what I'm saying.)
Zoe, Louvisa, Rowan, and I have spent the last few weeks helping out at Jumpstart camp.  The Peace Corps set up an educational English camp to help incoming high school students brush up on their English.  The students were almost more excited than we were!  Unless we were given permission to don the "Spanish Hat," no one was allowed to use any Spanish during the camp.  As a result, we've all become experts at charades.  "Touch your knees!  Your kneeeees!" I would say, hopping up and down as I tried to remain standing and obey my own instructions simultaneously.  The children were highly amused.  The children learned how to introduce themselves, ask for food, describe their families, and give directions, among other useful things.
Ramona, the wonderful and incredibly dedicated Peace Corps volunteer who ran the camp, gave us opportunities to run individual activities.  Zoe led the room in several rousing rounds of Simon Says.  Some of the students were very reluctant to sit down, even if they were caught in motion.  "I did not do it!  I did not do it!" they would say frantically, trying to pass off the gesture as an innocent wave.
They were very invested in succeeding at Jumpstart.  We capped off the four week program with a graduation ceremony.  Ramona, naturally, had to don to Spanish Hat before she was permitted to address the proud parents in Spanish.  The students gave speeches, shook their teachers' hands, performed songs they had learned in camp, and snacked on cupcakes afterwards.  I suspect they might have like that last bit the best!
Next week, we'll begin going into local schools to begin running workshops and teaching a modified version of the Jumpstart curriculum.  A new set of volunteers, arriving this weekend, will be joining us and, presumably, learning on the job!  Roncador, Damas, and el Cocal have all agreed to work with GVI.  We will be coordinating art activities, hosting PE classes, and using the Jumpstart curriculum as a springboard to teach conversational English.  I'm looking forward to adjusting the Jumpstart curriculum for the new students and timetable.  It's been a fascinating few weeks with GVI!
GVI on Instagram
Sorry:

- Instagram feed not found.