By Ben Molyneux
3 years ago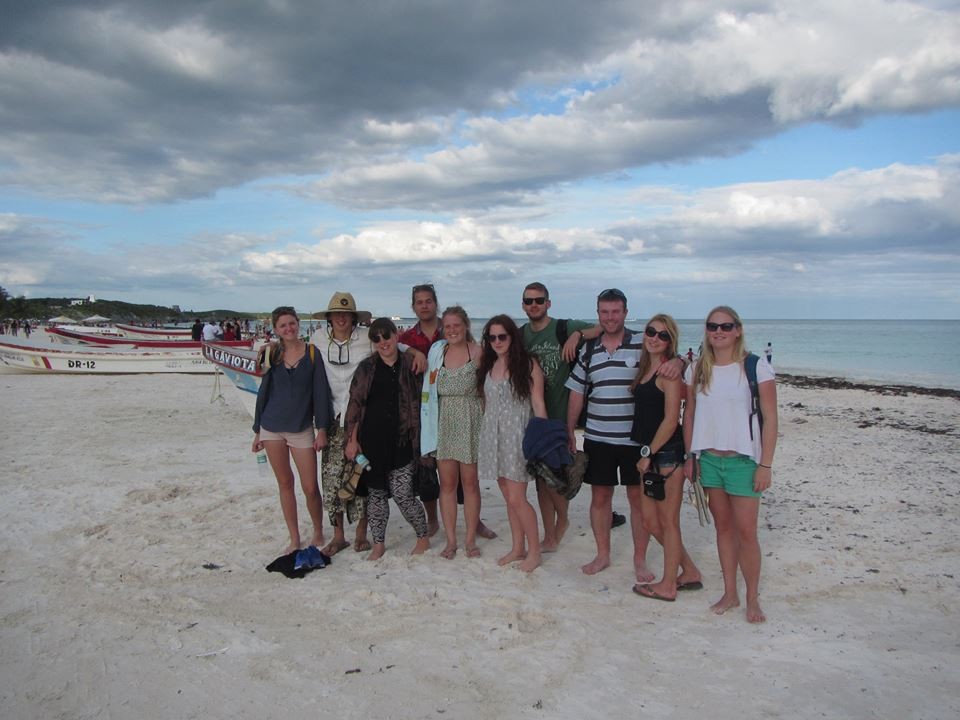 Nearly two weeks have gone by and the new volunteers at Pez Maya have more or less settled into base life. Bugs, buoyancy, boats and the beach are just a handful of aspects to life here, and have all been embraced by myself and the 19 others (less so the bugs.)
Progress has been fast as 7 people are newly certified open water divers, making everyone at base fully qualified divers. Also, 7 others have obtained their advanced open water qualification, with a handful more well on their way. Everyone's getting used to the locale and the fairly basic way of life, with some acclimatization taking the form of a day trip to Tulum and its Mayan ruins.
After only 2 weeks on base, we've already had several close encounters with everything from green moray eels, scorprions, 'American Smooth scaled racer' snakes, to 2 meter long bull sharks, nurse sharks and a friendly green turtle. Finally, the discovery of Jaguar prints all around base on Wednesday morning led to a lot of excitement, particularly among the staff. Hopefully, this number of creature signs and sightings are a sign of things to come.
Subscribe to our Blog
GVI on Instagram
Sorry:

- Instagram feed not found.
GVI on Facebook