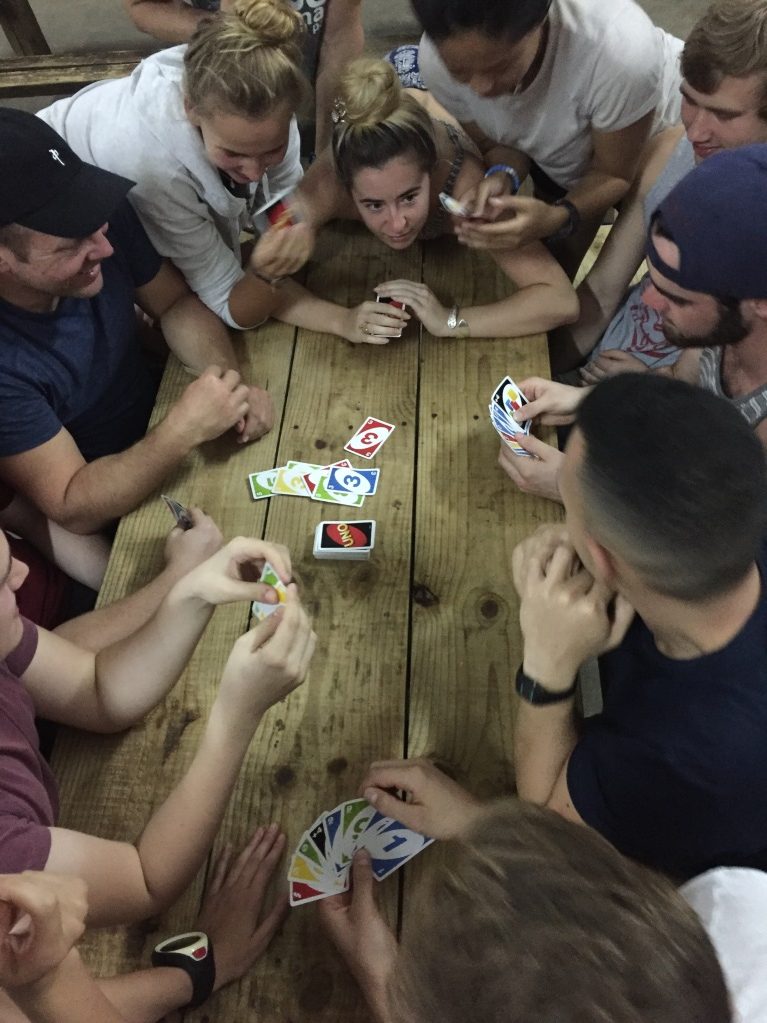 First week in the camp and we all met eachother in Beau Vallon for the hour journey to our base, excited and raring to go. Arriving at base was great, a lovely remote area in the middle of paradise, surrounded by gorgeous landscapes, tropical rainforests and sunshine a plenty.
Our first couple of days involved meeting the staff (and Pringles the dog!), site orientation and getting to grips with what the next few weeks would involve. The staff are great and very informative, the site orientation involved a trip to visit the beach of course which is a small quiet bay located on the National Park. I think the area was pretty much how we all pictured it beautiful, tropical and we're excited to be here.
The people on the group are all mixed, ages and gender; and all have their different reasons for coming to the Seychelles. It's fair to say that it didn't take long for us to all develop friendships and start playing copious amounts of Uno. This started on the second night, and, I fear that this may continue for the duration of my stay!!! It was clear to see who the competitive bunch were, providing hours of entertainment for the group
The first week is very busy full of study on the coral reef ecosystem as a whole and working towards achieving our Advanced Open Water Dive qualification. Diving training starts pretty much straight away and on the second day we saw two turtles!!!! One Hawksbill and one Green, they were so beautiful to see and look forward to many more sightings…..hopefully!!
Evenings are spent socializing with the group and getting early nights while we can. Movie night was great this week with Castaway being chosen for our first movie – kinda seemed to fit, albeit we were not quite as stranded as Tom Hanks. Also this week we have experienced our first BBQ night which is held at base and cooked by the staff, it's fair to say that it was pretty tame for our first weekend to be fair but I fear that Takamaka (which is the local rum on the island) may go from being my friend to my worst enemy fairly dramatically!
The following week we are concentrating on our fish spots and for those people on the internship we are
looking to make some progress towards our projects we will be conducting whilst we are out here. Look forward to blogging again soon and informing you of our next GVI adventures here at Cap Ternay.